What happened during that hour?
I'll never know.
I am referring to this morning from 7 am to 8 am when I couldn't find my remote control and decided to do some writing instead … pity the poor readers of THAT article!
But seriously, I am an avid Today show viewer despite the liberal leanings of Matt Lauer and NBC News.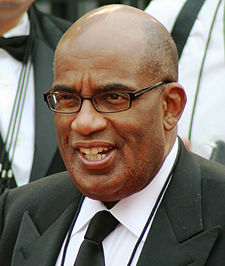 The reason is I think the production value of the show is much better than the "trying to hard" Good Morning America and the " attempting to be viable" CBS Morning Show, or whatever it's called these days.
But back to my 7a to 8a "plight".  Despite the fact I prefer Today, I really didn't miss the "But first, this is Today on NBC" segue too much.
After all these years, I'm still not sure that makes sense…
Or Al Roker passing it off to my local NBC weatherman by saying over and over "Let's see what's happening in your neck of the woods!"
I have some woods behind my condo, but I'm not sure how many people across the country do. Or perhaps I'm just flat worn out by hearing it.
Sheesh, can NBC retire, like Willard Scott, those two expressions already?
Actually Willard is still around, doing his tribute to the golden oldie seniors who reach 100.
Thank you Smuckers!
Which leads me to my last knock: how about turning down that background music while Willard is doing his spot?
The next grandma you see … might be mine, after all.
"But first …"
Check out Matt's features on the New York Yankees at: http://yanksgoyard.com/author/mattster/