Did NBC take a dive into the cesspool with Thursday's announcement that Howard Stern will be a judge on the summer talent show America's Got Talent?
The show has had edgy hosts before in Piers Morgan, "The Hoff" and Howie Mandel.
Even Sharon Osbourne is questionable, to some extent being the wife of Ozzy "Bat out of Hell" Osbourne.
But Howard Stern?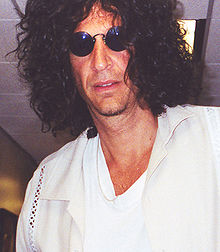 Wow…!
"Howard Stern's larger-than-life personality will bring a thrilling new dynamic to 'America's Got Talent' starting this summer," said Paul Telegdy of NBC. "He's a proven innovator and his track record in broadcasting is truly remarkable. Howard is very passionate about this show and is fully committed to its future success."
Very risky hire with some upside and a HUGE potential downside.
Stern is a proven money-maker with best-selling books and a radio show that was nationally syndicated and raucous appearances on Leno and Letterman.
Howard's fans will follow him to AGT, but will enough AGT fans be turned off by him to turn off AGT?
Stern will have to walk a line on TV too that he doesn't have to worry about on Sirius, where people pay to hear him rant about hating God and the virtues of lesbianism.
I don't think I can … or should … watch the show anymore.
How about you?