"You know Matt, you're in danger of becoming a parody of yourself," said a relative once, in trying to hurt my feelings.
I kind of know what he means, and I still do it. I press hard, sometimes too hard, for a joke.
I am not yet a parody of myself though, not like John Madden became in his latter years.
The great former Oakland Raiders coach became a very enjoyable football broadcaster … in his early years of working with Pat Summerall, especially.
But as time wore on, HE wore on … our nerves … as football fans and viewers
People like ESPN's Chris Berman, though, who uses the same shtick (yelling "back, back, back for home runs" and some of his dopey nicknames…. yeesh!) and ex-ESPN talent Dan Patrick, now with SI and doing his own radio show, also wear on us.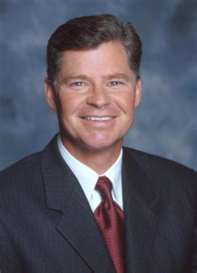 Maybe, maybe I am just slightly jealous of his success, but Patrick's radio show seems to be more about HIM than it does sports.
The show, simulcasted on several FOX Sports regional TV channels, has about six other guys that all defer to Patrick and feed him information … and perhaps more importantly … feed his ego.
Patrick is at least bearable on his Sunday Night Football appearances on NBC, but I can't help but think there's a channel for all these so-called "personalities".
Perhaps he can take up politics and join his old ESPN partner, Keith Olbermann, on Al Gore's Current channel?
What do you think?