When I heard Piers Morgan had an announcement to make last week I was kind of hoping it would be that he is giving up his CNN talk show in order to continue on with NBC's America's Got Talent.
Morgan is OK on the CNN program, in fact he is fine but there's just nothing particularly special about him or the show.
As hard as he tries and as confident as the unflappable Morgan appears to be … there just isn't.
AGT is another story, though, as a program that can inspire or make you laugh or even cry.
Yeah…I'll admit I've dabbed my eyes more than a few times, especially when I see something patriotic or decent.
And Morgan can be inspirational, emotional and a decent man too.
Which brings me to Howard Stern.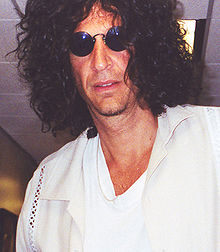 Stern can actually be all those things too, if he chose to be. Like him or not, Stern is one of the most talented entertainers and interviewers to ever take to the airwaves.
He is certainly the most successful, as well, even with his departure to satellite radio in Sirius/XM.
But Stern, who reportedly was offered $15 million per year to take Morgan's spot on AGT, is also one of the most vile, disgusting and God-loathing people ever to walk the earth.
It is sad to see a man who has led a decent life off the air, with a successful second marriage and three reportedly "normal" daughters, sell his soul as he has.
Stern is not the kind of person a network should woo for a mostly bright and positive show.
What, was Don Imus not available?
Yes, I am joking … sorta.