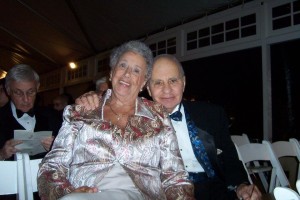 I said Kaddish for my father last night as today honors the 8th anniversary of his passing. Hard to imagine that he has been off the planet that long. I remember the day like it was yesterday. I was driving on a major highway and got the call that I needed to hightail it down to Ft. Lauderdale where he and my mother were living. In panic mode, I couldn't event think about booking a flight to head south. I called a friend and he talked me through remaining as calm as possible and if memory serves, he gave me some ideas. After the call, I saw a car in front of me with the letters LVMYDTR. I see messages everywhere (how do you translate it?) and knew he was speaking to me with that one. I then called my cousin Jody who accompanied me to Florida. I kept communing with my dad in my head. He had Parkinson's Disease and was on hospice. A few months earlier, he was in the hospital and I asked him "Are you checking out before Mommy can?" He said he was, adding, "I couldn't live a day without your mother." At that point, he meant it on both a physical and emotional level. They were true soul mates. In many ways, I am grateful that he died first, since, if not, I would have had two funerals back to back. He lived a few more months and with the help of hospice, a live in caregiver, my mom and my sister, who visited for a month with her four legged kiddo Snoopy (a poodle who became my dad's stalwart companion), he had was well tended to.
Jody and I arrived four hours before he made his transition. We prayed with him, I read to him from a book I had given him that had non traditional Jewish prayers and blessings in it. He had asked for it to be placed in his casket when his time came. We told we loved him, kissed him, stroked his forehead, held his hand and he passed peacefully.
My mom joined him 2 1/2 years later and I know that they are celebrating their new life in whatever form it is. I commune with them often and take comfort in some of his words of wisdom. Some of you have heard me share them.
"They put their pants on one leg at a time just like you do." "Your life is in the hands of any fool that makes you lose your temper." "If that's the worst thing that ever happens to you, you'll be alright." "I love you up to the sky!" and in the midst of adolescent head butting, he would end the argument with, "As long as we love each other."
He joins me at the gym (one of his favorite places as a gym rat) and keeps me keepin' on there when I feel like quitting. I can hear his gravely South Philly voice encouraging me, "Come on, Doll Baby, you can do it. One more rep. Five more minutes." And so I do it.
Would love to receive a message from him today. Will remain open to it.
I love you, Daddy, to the moon and back~
I lit a white, glass enclosed candle, and placed it on a trivet that my mom had made in ceramics class, embellished with a butterfly that became her symbol when she passed as I offer up the prayer, which in Hebrew means 'sanctification' and makes no mention of the word death, but instead acknowledges that events are in Divine Order and Spirit is running the show.
Mourner's Kaddish
"Glorified and sanctified be God's great name throughout the world which He has created according to His will. May He establish His kingdom in your lifetime and during your days, and within the life of the entire House of Israel, speedily and soon; and say, Amen.
May His great name be blessed forever and to all eternity.
Blessed and praised, glorified and exalted, extolled and honored, adored and lauded be the name of the Holy One, blessed be He, beyond all the blessings and hymns, praises and consolations that are ever spoken in the world; and say, Amen.
May there be abundant peace from heaven, and life, for us
and for all Israel; and say, Amen.
He who creates peace in His celestial heights, may He create peace for us and for all Israel; and say, Amen."
| | |
| --- | --- |
| Mourner's Kaddish in Phonetic Hebrew: | |
Yit-ga-dal v'yit-ka-dash sh'mei ra-ba,
b'al-ma di-v'ra chi-ru-tei, v'yam-lich mal-chu-tei
b'chai-yei-chon uv'yo-mei-chon
uv'chai-yei d'chol-beit Yis-ra-eil,
ba-a-ga-la u-viz-man ka-riv,
v'im'ru: A-mein.

Y'hei sh'mei ra-ba m'va-rach
l'a-lam ul'al-mei al-ma-ya.

Yit-ba-rach v'yish-ta-bach,
v'yit-pa-ar v'yit-ro-mam v'yit-na-sei,
v'yit-ha-dar v'yit-a-leh v'yit-ha-lal, sh'mei d'ku-d'sha, b'rich hu,
l'ei-la min kol bir-cha-ta v'shi-ra-ta,
tush-b'cha-ta v'ne-che-ma-ta, da-a-mi-ran b'al-ma,
v'im'ru: A-mein.

Y'hei sh'la-ma ra-ba min sh'ma-ya,
v'cha-yim, a-lei-nu v'al kol-Yis-ra-eil,
v'im'ru: A-mein.

O-seh sha-lom bim-ro-mav,
hu ya-a-seh sha-lom a-lei-nu v'al kol-Yis-ra-eil,
v'im'ru: A-mein.