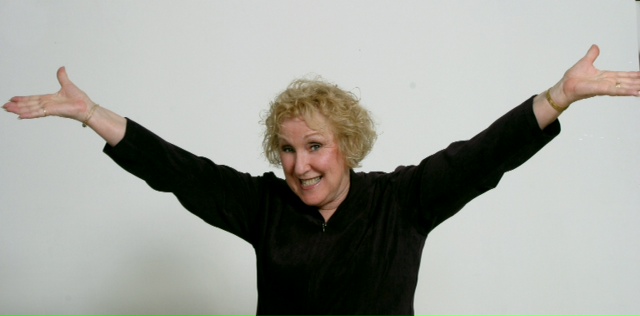 Everyone should have a mentor; someone to inspire them, to challenge them, to hold them accountable and help them laugh their way through life challenges. I am blessed to have one such in the form of a British born, Brixton raised, humor driven thriver who has been through life stuff that might make you wonder how she remains, as I like to say 'sane and vertical'. Dr. Yvonne Kaye, uses humorous anecdotes as an antidote for whatever ails you; body, mind and spirit. In addition to being a psychologist, she is an interfaith minister, educator, author, speaker and former radio talk show host. For many years, she had a Phildelphia based Saturday night sojourn on 96.5 (WWDB). Her listeners would gather, as if around a campfire and listen to her wisdom, call in and share theirs, ask questions, offer prayers. When Michael was in the ICU in the last month and a half of his life, Yvonne would ask for prayers for him and we would receive cards and letters from her listeners who had never laid eyes on us, but offered their love. Her specialties are addictions recovery, women's empowerment, loss and grief, working with parents of murdered children and spirituality. She has been a companion through many a dark forest with her clients.
I like to say that she 'kicked my butt into recovery from co-dependence' and got me into treatment for my savior behavior and chronic people pleasing ways. She used to tell me, whilst in the throes of it, that "discipline is freedom". "Huh?," my airy fairy, cosmic foo foo social worker self queried. "Whatchooo talkin' bout?" my incredulous, I don't wanna be in a box, rebel spouted out. She explained that within structure and a framework, we can create all of the magic we want. Not sure she used those words, but it is how I chose to take it in. I use that invaluable concept all these years later.
This past Sunday, Yvonne spoke at Circle of Miracles on the subject of New Wisdom: The Power of Laughter. No surpise that this seasoned woman who says she is not aging, but instead is 'ripening', had us rolling in the aisles. She finds that too many people are 'terminally serious' and she is inspired by two doctors who offered a dose of humor in healing; Dr. Seuss and Dr. Elisabeth Kubler-Ross. The first a profoundly wise poet, the second an icon in the field of thanatology (death and dying).
One of the places Yvonne used to offer her own brand of rowdy, raucous irreverence is in the prison system. She regaled us with a story about what happens when American English and British English collide. In the midst of a session with a group of inmates in a maximum security setting known as Graterford (if you are in the Philly area, you know the kind of place we are talking about), she noticed they were "apathetic" and not paying attention to what she was saying. Turns out that there was a basketball game on that they would much rather have been watching than to sit there and listen to her…imagine that?! She then said that if they weren't going to be attentive, she would just pack up and leave and see them next week. As a parting comment, she said "Keep your peckers up," which sent them into roaring laughter. One of the guards came in and asked what was going on and she repeated what she had said. His response was "We want them to keep them down." and Yvonne couldn't understand why, since it is British slang for "Keep your chin up." He explained that in America, it referred to something a bit farther down the body. Fast forward a few years and Yvonne is standing on the street in Philadelphia with a professonal colleague. Three of the former inmates who had been paroled were standing across the street, spotted her and called out "Hey, Yvonne, how's your pecker?" At that, I think she said the man to whom she had been talking, walked away, she imagined, wondering if she had been hiding something from him and if what you see isn't what you get, with her. They treated her to lunch after that and they all had good laugh about it.
When Yvonne became ordained as a minister via The New Seminary, where I attended as well, she chose to refer to herself as the Irreverent Reverend. That she is as she looks at life, including her losses (a daughter with MS, a grandson with Tuberous Sclerosis, sons in-law who have had Cancer, and her Life Partner who has three different types of Cancer, herself with Arthritis) through the lens of happiness, not just in spite of, but also BECAUSE of her challenges. She teaches by example and is as real as they get.
Many blessings on you, Irrev Rev.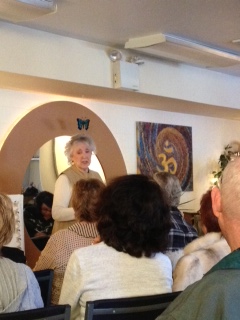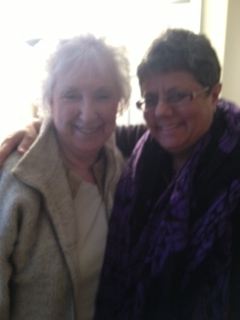 www.yvonnekaye.com