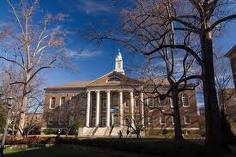 TOP TWENTY CITIES IN AMERICA
(minimum criteria— must be a city of at least 300,000
people)
As most

of you know,
I have lectured all over
the place and visited dozens and dozens of cities smallish and largish, and
what follows here is my personal favorite cities, so this list is subjective of
course.
That doesn't mean there are no
criteria.
My criteria are the following:
1) Is it historically or culturally a rich place;
2) Does it have great art and architecture;
3) How good are its restaurants;
4)
What's
the weather like and would I want to live there (n.b. weather is just a factor,
not a deal breaker);
5) What about the
cost of living (also not a final determinant);
6) How clean or environmentally conscious is the city? Does it have good
green space, parks, efficient public transportation, airports etc.;
7) Does it have great museums?
What about its entertainment industries
including sports?;
8) How friendly are
the people, and are their nice neighborhoods and good churches?
9) Is it culturally diverse to some degree?, and 10) When you add up and
combine all the above factors
which
cities emerge at the top?
Cities are
evaluated differently depending on whether we are talking visiting there
regularly or actually living there.
Let me
say from the outset that there are very few really large cities in America (a
million plus) that are not expensive to live in, if you are counting on
something more than a cramped apartment which garners you no equity at all over
time. Basically, the cost of living in a
really big city ranges from bad to worse if you are blue collar or middle
class, never mind if you are poor. So I
am mostly talking about spending regular time in these cities without moving in permanently, though I will
say something about living in mid-sized cities.

(THESE CITIES ARE
LISTED IN NO PARTICULAR ORDER)
San Francisco–One of the most beautiful cities in the world.
Also one of the least affordable to live in. Culturally it's diverse, and interesting. Politically, it's far too liberal on various
social and sexual ethical issues for most Americans. It's public transportation is quaint, but
usable. It's restaurants are outstanding.
As for the weather—– that depends.
And of course, it's on a roll now that the Giants finally won the
series. Church life is diverse and there is a lot of
choice.
San Diego— Another beautiful city, but it has no decent
seasons and it is exorbitantly expensive to live in. If you're idea of a nice
climate is 68 degrees every day and only two seasons–wetter and drier. Then
this is the city for you. The Zoo is
great, the sports teams mediocre but fun.

Washington D.C.–Certainly one of the four or five most
beautiful capital cities in the world in its downtown area. Driving is disastrous
here, the worst in America on a day to day basis, but at least the Metro is
great for tourists and commuters. This
city is very muggy in the summer, being on the coast and on the Potomac. Great restaurants, and not so great sports
teams. No city in America has as many
wonderful FREE museums. Lot's of
neighborhoods in D.C. with beautiful old houses, but who can afford them? In terms of airports, while Reagan National
has its limitations, it is miles cleaner and better than the two New York
airports which are disasters.
Boston– The most
European of all American cities, whose ethnic neighborhoods are interesting
(especially China town and the Italian quarter near the Old North Church). In terms of American history, Boston has all
these other cities beat, if that's an interest.
Great restaurants (especially
seafood— can you say Legal Seafood),
wonderful sports venues and fans (the Sox, the Celtics, the Bruins, the
Patriots), and Fall in New England is just impossible to beat. Logan Airport needs an upgrade but is o.k.,
and the T connects you everywhere.
Boston in geographical area is a small city compared to N.Y. or L.A. and
so much more manageable to get around in.
The Boston Symphony is great.
Charlotte– The face of
the New South, perhaps even more that Atlanta, and certainly a much more manageable
city than Atlanta these days what with traffic gridlock. Charlotte is a city that is clean, lots of
trees, excellent restaurants and tons of
good churches. With the new rail system
into downtown, it's easy to get into the heart of the city. Douglas airport is alright (nice rocking
chairs). Like most Southern towns
Charlotte is basically a college sports town, not a pro sports town (lots of
rabid ACC fans, especially Tar Heels and Dookies). Some of the best N.C. barbecue can be had
here.
San Antonio— If you want a taste of the old West and the
southwest in general, and some of Mexican culture, this is the town for
you. It's not so large that one can't
find their way around, and the Alamo and Riverwalk are huge tourist
attractions. Lots of good restaurants
and theaters, and the Spurs are always fun to watch. Of course the weather is tre hot in the summer. Not for the faint of heart is the summer
weather here.
Austin– a Blue dot
in the middle of an overwhelmingly Red state.
Austin parks are some of the best in America, and its night life and
downtown area are great. It is a musical
hub as well thanks to Austin City Limits, and their annual music festival. Lots of nice neighborhoods, and frankly way
more affordable than older northern cities.
Public transportation is not all it should be, and you may be surprised to
discover that Austin is very hilly,
blowing one's image of Texas as flat.
Another town full of good churches.
Lexington Ky.— If
you are not a horse person, or say, a Wildcat fan, or say a Bourbon person,
Lexington may well not be on your radar.
If however you are looking for a good place to live at affordable
prices, in a beautiful setting, in a
city with lots of history and beautiful old neighborhoods, I can vouch for this
city. In my view, it's probably the most
livable mid-sized city in America. You probably need to like college basketball
though, since most of the residents here bleed blue big time, and I don't mean
Carolina or Duke blue. The airport is
small but very convenient, easy in, easy out.
Church life here as well is plentiful.
Not surprisingly the Christian influence is much stronger in southern
cities than in northern or western ones.
Charleston–a gem of a city, and a major tourist attraction
and rightly so. This is architecturally one
of the most beautiful cities in America, and the food is off the charts. Charleston culture is not like the traditional
southern culture that you might find elsewhere in South Carolina. Indeed, they have their own accent and
cultural style (see Stephen
Colbert). There is in addition remnants
of the old African American culture (Gulla) which adds more flavor to the city. Seaport cities tend to have better seafood
restaurants naturally, and more cultural
diversity with lots of people coming in and out, but Charleston has managed to
maintain its old southern charm without just become a generic pluralistic town.
New Orleans– Post
Katrina there is still a lot of recovering to do, but it is impossible to leave this city out
which introduces us to so much Cajun, Creole, and Jazz culture. This is my favorite place to go to academic
meetings, and it has more good
restaurants per capita than any other city in America. Of course you have to like French and Spanish
and amalgamated cuisine of that sort.
The Saints are no longer the Aints, and New Orleans has begun to be on
more of a roll, but it still has lots of poverty and devastation to deal
with. For jazzbos like me, I'd rather
come here than N.Y., most of the time.
Chicago–In some ways, this is the most impressive large city
in America. Its downtown setting is
striking, on the lake, and its art,
architecture, music, is hard to
beat. It also has great very accessible
museums, and did I mention great restaurants.
Chicago Symphony Hall is a fabulous place to see a concert, right up
there with Boston Symphony Hall. The
weather in winter is an issue for sure, but this is also a town with many
excellent colleges and universities and churches and stores. The ethnic diversity spills over into the
diverse restaurants. We enjoy visiting
this town from time to time where one of our children is doing her PhD. In the post Michael Jordan era, Chicago is still looking for a sports
identity, but the fans here are rabid, especially the long suffering Cubs
fans. O'Hare airport is one of my least
favorites, but in the end, that's just
the front door, and when you walk
through it, there's much to enjoy. The popular
music scene (think the band Chicago and
various jazz venues and artists) is excellent as well. Now if they could just straighten out their
politics.
Seattle– You need to
have a high tolerance for rain, and like coffee. If that's not a problem, Seattle is a fascinating
city in the northwest. Seattle mirrors a lot of the values of the northwest,
some of them engendered or furthered by the Gates empire. By this I mean it is one of the most
environmentally conscious towns, and as a city set on a bay with beautiful hill
vistas, it is in many ways like San Francisco, but with more rain. It's only a short drive up into some
beautiful mountains, and the culture of the sea (go see the fish market) is a prominent part of this town. Not, sadly, a great sports town, but
absolutely a great town for music whether you like Hendrix or grunge or all
sorts of other stuff. The airport here
is alright and public transportation is not bad. But this is indeed another pricey city. Better
to visit than to live in, especially if weather affects your psyche a lot.
St. Louis— This city is indeed the gateway to the West,
and my wife and I were very impressed with this city when we spent time there
this summer. Besides the ever present arch,
and the usual downtown museums (capitol building Dred Scott museum etc.), this town is a baseball town through and
through and the tour of the Cardinals beautiful ballpark is well worth the time
and money. The Scott Trade center is a
fine place to see a concert as well (we saw James Taylor and Carole King there
in July— one of the best concerts ever).
This is strongly Catholic town, and one should definitely go see the
Basilica–it's impressive. The Botanical
Gardens are fabulous as well. The
airport and rail system are good, getting into and out of town. This is the epitome of a mid-sized Midwestern
sort of town.
Philadelphia— Here again history plays a crucial roll, and
you need to like history to want to spend a lot of time here. Philadelphia has done a pretty good job of
maintaining its old downtown neighborhoods and lots of the restaurants have
considerable charm. I like the one with
the singing waiters, who are in training for the opera! Philadelphia is certainly a sports town, and
the fans can be pretty brutal but also loyal.
Lot's of good museums, the
airport is just o.k., and frankly this town is nothing like the towns and
cities east of it in Pennsylvania (say
Pittsburgh). It is a world and culture
unto itself. There is a lot of Methodist
history in this town as well, and many good churches. As one of the centers of classic jazz in the
50s, it continues to have a rich musical
history. The Philadelphia Orchestra has
always been one on the best in the land, but my perception is that it has
fallen off some since the Ormandy days.
Asheville N.C.– This is a truly diverse town that has been a
holiday and resort town for over 150 years.
It's beautiful mountain setting in the gentle Appalachians is a big
appeal as well. This city continues to
be a haven for art and artists and writers and musicians, and if you like old
southern food whether barbecue or fried chicken this is the place for you (try the
Moose Café off I-26). Fall here is off
the hook, and there are plenty of schools, churches, etc. to choose from here.
The airport is small, but serviceable and easy to get in and out of. It's not cheap to live in the mountains of
N.C. even during the economic downturn. What has happened to this town like with Hendersonville is that many
northerners retire to Florida and then discover they can't take the heat. So
they become half-backs. They move
half-way back north and land in the North Carolina mountains in this region. This city is basically a clean city, with
lots of beautiful vistas.
Colorado Springs— Another fabulous mountain town, and I
prefer this one to Denver, though Denver is pretty as well. Colorado Springs is a manageable sized town
near Pike's Peak. And of course the Air
Force Academy is here with its spectacular chapel. As you would expect there is plenty of hiking
and climbing and walking venues (e.g. the Garden of the Gods), and lots of good
western restaurants. Go in the Fall and
see the beautiful yellow leaves on the hills and enjoy the crisp air. One of the great hotels in America is here
(the Broadmoor), and many key Christian organizations. A nice place to live, if you can manage the
prices.
Madison Wis.— Of the truly northern mid-sized towns, this
is one of the best. It's on beautiful
glacial lakes, it has a great
university, and it has all the virtues of the upper Midwest in terms of
gorgeous summers and falls. While
Madison is a political hub for Wisconsin, the city still has the feel of a
smaller town, and it's a great place for coffee shops and the like. Of course you have to like snow in the
winter. The people are friendly, it's a highly educated populous like many
college towns, and there are some fine churches here as well. More affordable than many mid-sized towns in
America.
Chapel Hill, N.C.— My favorite college town in America,
which in fact has now become part of a single large place called Chapel
Hill/Durham. The home of the oldest
state university in America this town
has retained its old charm downtown and some of its beautiful neighborhoods,
but it's pricey these days. The
restaurants are better here than in Durham on the whole, and Chapel Hill is in
fact much smaller than Durham, and has a different character. It was never a tobacco town, unlike
Durham. It is absolutely a great sports
town, mainly a basketball town of course.
There are lots of good barbecue restaurants here and in Durham. One thing people often overlook is that UNC
is a large public university (25,000 or so students) Duke a smaller private
university (8-9,000 students) but Durham is the larger town by far. So Durham is more diverse and less of a
University town than Chapel Hill is. Chapel Hill still has the feel of an old pine
tree and oak clustered smaller southern town, somewhat like Princeton in appearance (though they haven't
got the pines or the barbecue). The
RDU airport is fine, but a bit of a hike from Chapel Hill. This town is the home of James Taylor and
many other musicians, and has a vibrant cultural scene. Lot's of fun and good education too.
Savannah— Hardly any city better encapsulates the old
South and its slower pace of life than Savannah. Here is where you want to do
the tour of old ante-bellum houses. Here
is where you want to sample the hush puppies until you can't eat anymore. Here is where the stately old downtown
churches are worth a visit, not least because of their connection with the
Wesleys. This town is not a huge town,
and so it is not hard to get around, and it has a lot of charm. Like many of
these southern coastal cities, it is really humid in the summer— cut out a
piece of humidity and eat it for breakfast.
The weather dictates a slower pace of life. Try the tipsy parson here (it's a dessert).
New York— I've saved this one for last, because this city
often gets touted as the greatest city in the world. It really isn't because of its drawbacks—-
bad airports, dirty and bad subways,
lots of gangs, crumbling neighborhoods and infra-structure, and cost of living, especially in Manhattan,
that is off the hook. Having sad all
that, N.Y. is indeed a cultural and
business mecca, and if those are your things, its great. Broadway is great, the jazz scene is great
(go to the Village Vanguard or the Lincoln Center or the Iridium), and the Met
is great. The museums are excellent and
of course the shopping is great. At
Christmas Rockefeller Center is great, and in many ways this town is old
school. It has lots of old traditions it keeps. There are also a ton of good
restaurants. Of course there is the
Yankees–love them or hate them, they are the dominant name in baseball history
and with good reason. I enjoy walking
around Manhattan and taking in the culture, and there are some fine churches in
this town as well. Unlike say Chicago,
this is not a town noted for its great educational institutions though there
are a few. And of course the cost of
living in any decent place is prohibitive.
The United Nations is a fascinating place, and it brings the world to
America, which is an advantage. I am
not at all a fan of Wall Street however, especially in the post- Bernie Madoff
era. But still this city has too much going for it, even for a
Boston fan to ignore.
You will notice there are many big cities I left out–
particularly L.A. There is a
reason. They have too many traffic
problems, pollution problems, urban glut
and dirt problems, bad airport problems, cost problems,
such that they outweigh the advantages of such towns. There are for example lots of small towns up
or down the coast from L.A. which are nice and livable, but this is a post about cities
themselves. Even the Hollywood culture
does not outweigh the drawbacks of this town, but it too has some wonderful
churches and venues, especially in nearby Pasadena or Malibu.
What do you think about our cities in America?