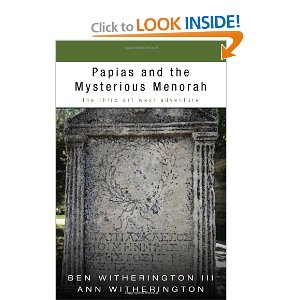 One of the real problems for theological education in far flung places like Australia and New Zealand is the cost of theological books. Having spent a good deal of this and last summer Down Under in both countries, it is clear to me this is a serious issue. Ordering books on Amazon U.S. from there can be prohibitively expensive counting shipping etc.and its no better using ordinary in country book store chains who have to special order most theological books….you don't even get them in a very timely fashion.
Yes, there is the mega-store in Sydney otherwise known as Koorong, (or as I like to put it 'too right mate—– you can't always go Koorong'). But I have a mo' better suggestion.
Order your books from Hugh McGinlay at Mosaic Resources. The website is www.mosaicresources.com.au. Hugh is a fine Christian gentleman and theologically trained, and cares about the ministry of serious theological books. As it happens he is now offering a 15% discount on a bunch of my latest titles, but he has good discounts on other theological books and commentaries as well. If you have a question for him directly you can reach him at hugh@rainbowbooks.com.au.
So calling all Aussies and Kiwis and my Methodist friends from Tonga and Fiji. Check out Mosaic Resources. You will be glad you did, and in the process, you will be helping support cheaper theological books Down Under.