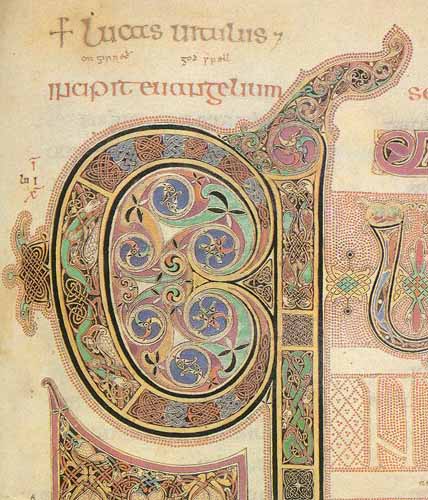 CHAPTER TWENTY FOUR: RECONNOITERING WITH THE DISCIPLES
The reunion with the disciples found them both positively excited but at the same time perplexed. On the one hand, they seem to have been received with appreciation in many places. On the other hand, it appeared that all sorts of people were now attempting healings and exorcisms in Jesus' name. "Teacher," said John son of Zebedee, "we saw a man driving out demons in your name and we told him to stop, because he was not one of us."
"Do not stop him," Jesus said. "No one who does a miracle in my name can in the next moment say anything bad about me, for whoever is not against us is for us. Amen I say to you, anyone who gives you a cup of water in my name because you belong to the Son of Man will certainly not lose his reward. And on the other hand, if anyone causes one of these little ones who believe in me to sin, it would be better for him to be thrown into the sea with a large millstone tied around his neck.
"If your hand causes you to sin, cut it off. It is better for you to enter life maimed than with two hands to go into Gehenna, where the fire never goes out. And if your foot causes you to sin, cut it off. It is better for you to enter life crippled than to have two feet and be thrown into Gehenna. And if your eye causes you to sin, pluck it out. It is better for you to enter the kingdom of G-d with one eye than to have two eyes and be thrown into Gehenna, where 'the worm does not die, and the fire is not quenched.'
"Everyone will be salted with fire. Salt is good, but if it loses its saltiness, how can you make it salty again? Have salt in yourselves, and be at peace with each other."
On the whole, the mission trip of the disciples seemed to have gone well, and Jesus decided it was time to take the next step with them. They would go down to the Kinneret, get in a boat and cross it, and then head south down the east bank of the Jordan to territory claimed by Judea.
It was a chilly winter day, a time when storms were known to occur, but this did not deter Jesus from telling his disciples to weigh anchor and head across the lake. The Kinneret is a lake sitting in a bowl, and so winds can come up quickly and create choppy waves in a very short period of time. Leaving the crowd behind, the fishermen took Jesus, just as he was, into the boat. There were also other boats with them. Suddenly a furious squall came up, and the waves broke over the boat, so that it was nearly swamped. Jesus was in the stern, reclining on a cushion and fast asleep. The disciples woke him and said to him, "Teacher, don't you care if we drown?"
He got up, rebuked the wind and said to the waves, "Quiet! Be still!" Then the wind died down and it was completely calm. What most stunned the disciples, even the fishermen among them, was that while the wind could come and go quickly, once the water was stirred up, it remained choppy for a good period of time. But not this time. Jesus had stopped both wind and wave instantly. Jesus saw the fear in their eyes, fear caused not just by the storm but by what Jesus had just done: He pressed them asking, "Why are you so afraid? Do you still have no faith?"
But the truth was that is was beginning to dawn on them that Jesus was no ordinary or anticipated messianic figure, but much more, and they were terrified and asked each other, "Who is this? Even the wind and the waves obey him!"
Having reached the other side of the lake, the journey down the familiar north-south road was uneventful, not least because not that many people were traveling at this time of year. Jesus had hoped to go to the spot where John had been baptizing, returning to where his ministry had really begun. Perhaps not many would be expecting him there and he would have time to prepare his disciples some more for what was to come. It was raining as they walked along with their outer garments pulled up over their heads. No one would recognize who they were under these conditions. But in fact the word had spread that Jesus was entering Judea once more and large crowds followed him, and he healed some of them there.
After a day or so, some Pharisees came down from Jerusalem to test Jesus. They asked, "Is it lawful for a man to divorce his wife for any and every reason?"
"Haven't you read," Jesus replied, "that at the beginning the Creator 'made them male and female,' and said, 'For this reason a man will leave his father and mother and be united to his wife, and the two will become one flesh'? So they are no longer two, but one. Therefore what God has joined together, let no one separate."
"Why then," they asked, "did Moses command that a man give his wife a certificate of divorce and send her away?"
Jesus replied, "Moses did not command such an act, he permitted you to divorce your wives because your hearts were hard, but it was not this way from the beginning. I tell you that anyone who divorces his wife, except for incest, and marries another woman commits adultery. An incestuous relationship, like that of Herodias and 'that fox' that John criticized in Galilee is not a proper marriage to begin with, not a marriage where God has brought the two together."
The disciples realized Jesus was basically taking away the male privilege of divorce and one of them said to him, "If this is the situation between a husband and wife, it is better not to marry."
Jesus replied, "Not everyone can accept this word, but only those to whom it has been given. For some are eunuchs because they were born that way; others were made that way by men; and others have renounced marriage because of the kingdom of heaven. The one who can accept this should accept it."
Then little children were brought to Jesus for him to place his hands on them and pray for them. But the disciples rebuked those who brought them, as it was common in those days to think that small children had no place in meetings where a teacher was instructing adults. But Jesus said, "Let the little children come to me, and do not hinder them, for the kingdom of heaven belongs to such as these." When he had placed his hands on them, he went on from there, managing to get away from the crowds for the moment.
Jesus and the disciples were on their way up to Jerusalem, with Jesus, having set his face like a flint, leading the way. The inner circle of disciples, both men and women, were astonished, while those who followed were afraid. Again he took the Twelve aside and told them what was going to happen to him. "We are going up to Jerusalem," he said, "and the Son of Man will be betrayed to the chief priests and teachers of the law. They will condemn him to death and will hand him over to the Gentiles, who will mock him and spit on him, flog him and kill him. Three days later he will rise."
As if they had heard nothing that he had just said, then James and John, the sons of Zebedee, came to him saying "Teacher we want you to do for us whatever we ask."
"What do you want me to do for you?" he asked.
They replied, "Let one of us sit at your right and the other at your left in your glory."
"You don't know what you are asking," Jesus said. "Can you drink the cup I drink or be baptized with the baptism I am baptized with?"
"We certainly can," they answered with the naivete and assurance of young men who feel they can do most anything they set their minds to do. Especially after the disciples had performed miracles, they began to believe that all kinds of things were possible for them.
Jesus said to them, "You will drink the cup I drink and be baptized with the baptism I am baptized with, but to sit at my right or left is not for me to grant. These places belong to those for whom they have been prepared."
When the ten heard about this request, they became indignant with James and John. Jesus called them together and said, "You know that those who are regarded as rulers of the Gentiles lord it over them, and their high officials exercise authority over them. Not so with you. Instead, whoever wants to become great among you must be your servant, and whoever wants to be first must be slave of all. For even the Son of Man did not come to be served, but to serve, and to give his life as a ransom for many."
Jesus then added, "Amen I say to you, at the renewal of all things, when the Son of Man sits on his glorious throne, you who have followed me will also sit on twelve thrones, judging the twelve tribes of Israel. And everyone who has left houses or brothers or sisters or father or mother or children or fields for my sake will receive a hundred times as much and will inherit everlasting life. But many who are first will be last, and many who are last will be first."
Looking at themselves and considering who they were, the disciples began to see that this great eschatological reversal was already in evidence to judge by whom Jesus had chosen to be amongst the Twelve. But as for Jesus himself, he was beginning to realize that when you empty yourself, and take on the form of a servant or slave, you are likely to end up with the fate of a servant or slave–death by crucifixion, which was the punishment for runaway and rebellious slaves. And no one thought that was a noble or martyr's way to die— no one.