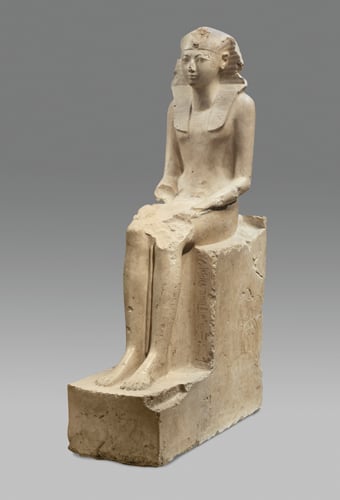 The statue
stood sentinel,
But had no
staring eyes,
Defaced by
vicious vandals
The royal
line despised.
Erasures
are too common,
As if our
pasts weren't past
Enough with
mere mortality
The memory
must not last.
The student
of antiquity
Engaged in
saving face
Resurrects
the past
Restores
the memory's place
Yet still he
must now face it
Not all can
be retrieved
The names,
the places, times
Some gone
forever, grieved.
Face off
the Gnostic nonsense
That laughs
at history's ghosts
As if the
truth could be conveyed
By timeless
spiritual hosts.
Facile
facsimiles
Do not
present the past,
Do not
overcome amnesia
Do not help
a legacy last.
Pale copies
of originals
Foolscap,
folio
Electronic
editions
Are not the
way to go.
When names become mere numbers
And numbers
bank accounts
Then all our
days are numbered
Discarded discounts.
When
Hatshepsut was Pharaoh
The axis turned
right round
Reversing
the long history
Reverberations
still resound.
No vandal
could erase her
In ex post
facto way
She's made eternal
difference
She had her
day and say.
Defacing
dismembers us
Dislocates
times and places
And we
shall not recover
Until we
have new faces.
When Mary
was a virgin
Deep within
her womb
There was
the face of God
With eyes
that could consume.
He saw right
through the pretense
He looked
into our eyes
He shone
his light of glory
Refacing
all our lives.
Dec. 29th 2009 BW3