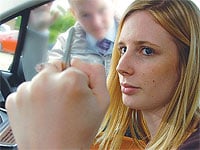 Are certain regions of the U.S. more prone to certain sins? Well, according to one study, it certainly appears this is the case. Here is a link to an article in Wired Magazine that gives us the breakdown.
http://www.wired.com/culture/education/magazine/17-09/st_sinmaps
What this study suggests is that certain American subcultures are less prone to gluttony or envy or lust or road rage and certain ones are more prone in those directions. I'm thinking the Amish in Western Pa. and Eastern Ohio didn't entirely get a fair shake in some of these charts 🙂
See what you think.
BW3