This is only my opinion, but here is a summary of what I consider the best of the alternative sweeteners. These are the ones I will be using: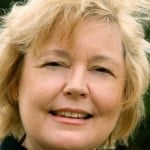 5. Xylitol. This sugar alcohol has about 10 calories per teaspoon, and a GI of 8. It substitutes 1 to 1 for sugar in recipes.
4. Honey. This is all natural, used for centuries, and comes with health benefits of vitamins and minerals. There are 22 calories per teaspoon, but it is twice as sweet as sugar. Glycemic index: 55.
3. Trehalose. It's good for your brain — and my brain needs all the help it can get! It would have come higher on the list, but for the price and the lack of accessibility. It has 11 calories per teaspoon, but is only half as sweet as sugar. Glycemic index: low/moderate in most people. This one was hard to pin down.
2. Coconut sugar. This alternative is dense in nutrients and has a low GI of 35 while it has the same number of calories as white table sugar. I will probably use this one for baking, since it substitutes for sugar one to one.
1. Stevia. I may use others in baking, but Stevia is the winner for sweetening tea, cereal, oatmeal, etc. While it doesn't have positive health benefits, it does have zero calories and a zero glycemic index number. It is natural and sweet without side effects. Besides that, it is relatively inexpensive and you can buy it almost anywhere.
We've done the best and the worst — next up are the ones in the middle. I hope my take on these sweeteners helps you make an informed decision on which is the best for you!
Eating to live and living for Christ,
Susan Jordan Brown