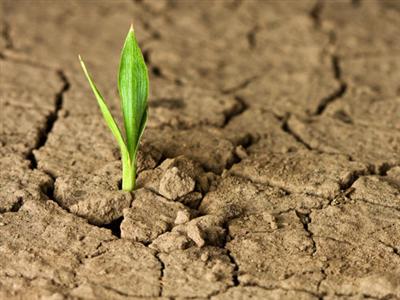 Since we've been exploring the relationship between recovery from depression or another mood disorder and twelve-step work, I thought I'd share this meditation by Henri Nouwen with you as a Mindful Monday. This first step–admitting powerlessness–is so very important not only with addictions, but also in living with mental illness.

There are places in you where you are completely powerless. You so much want to heal yourself, fight your temptations, and stay in control. But you cannot do it yourself. Every time you try, you are more discouraged. So you must acknowledge your powerlessness. This is the first step in Alcoholic's Anonymous and the treatment of all addictions. You might as well think of your struggle this way. Your inexhaustible need for affection is an addiction. It rules your life and makes you a victim.
Simply start by admitting that you cannot cure yourself. You have to say yes fully to your powerlessness in order to let God heal you. But it is not really a question of first and then. Your willingness to experience your powerlessness already includes the beginning of surrender to God's action in you. When you cannot sense anything of God's healing presence, the acknowledgment of your powerlessness is too frightening. It is like jumping from a high wire without a net to catch you.

Your willingness to let go of your desire to control your life reveals a certain trust. The more you relinquish your stubborn need to maintain power, the more you will get in touch with the One who has the power to heal and guide you. And the more you get in touch with that divine power, the easier it will be to confess to yourself and to others your basic powerlessness.

One way you keep holding on to an imaginary power is by expecting something from outside gratifications or future events. As long as you run from where you are and distract yourself, you cannot fully let yourself be healed. A seed only flourishes by staying in the ground in which it is sown. When you keep digging the seed up to check whether it is growing, it will never bear fruit. Think about yourself as a little seed planted in rich soil. All you have to do is stay there and trust that the soil contains everything you need to grow. This growth takes place even when you do not feel it. Be quiet, acknowledge your powerlessness, and have faith that one day you will know how much you have received.
* Click here to subscribe to Beyond Blue and click here to follow Therese on Twitter and click here to join Group Beyond Blue, a depression support group. Now stop clicking.