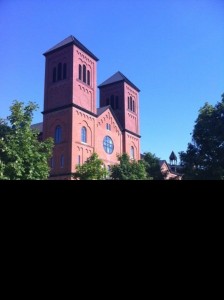 I just spent the BEST weekend: writing poetry, visiting w/ one of my most beloved writing communities.
This is one of my very favourite weekends of my writing year. I get to immerse myself in talking about writing. I write; I read; I coach; I laugh & cry & do it all again. All weekend. And yes, it's absolutely exhausting (I will sleep for HOURS tomorrow!). It's also soooo enriching, so spiritually replenishing, just wonderful.
The Abbey at Conception is a big part of that. While I'm not a Christian, I have the utmost love & respect for places of sacred conversation. At Conception Abbey? You can almost feel the prayers rising — centuries of prayers float through the air like motes of light. Serenity — even during one of the many spring storms — is tangible: as thick as the Stella d'Oro daylilies spilling from weeded bed after bed.
In the peaceful embrace of Conception, and the enthusiastic love of friends I've been seeing (most of them) for 11 years, I blossom like one of those reliable daylilies. But not for only one day. No, I will carry the afterglow of limerick contests (really) and teasing and sharing and trusting for weeks.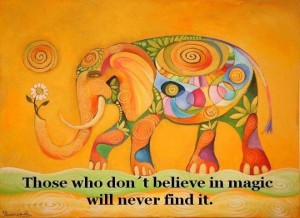 Each year I worry it can't possibly be as magical as I remember. Each year it surpasses my expectations. Some years — like this one — I make new friends I know will last. All years I revisit ones I've become closer to each summer.
Writing communities are rare. Rarer still are ones that have weathered more than a decade. There are women — not only me — who have attended for the past 11 years that I have. That itself is part of the magic: continuity.
But the real magic, for this beginner's heart, is the obvious love & respect of every woman (and the few brave men!) for every other writer in this group. From the youngest participant (a 1st year teacher) to the 70-year-old college professor, each is valued. Each is necessary. As are their very different words, poems, stories.
Here's to a world like my writing community at the Abbey: loving, trusting, diverse, and strong in the ways of good words.