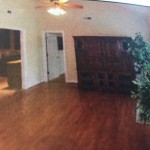 Today was 'look at houses' day. Funny how pictures bear so little resemblance to the real thing.
When I taught, I used to give my students postcards from a local museum prior to a field trip. They were to write about the postcards before we went to the museum, then find the actual painting/ sculpture/ artifact once at the museum. Finally, they compared the 'real' (the signified object) to the 'sign' — the picture. It was always a huge revelation.
So I know this, right?? 'Real' trumps 'picture' all to blazes. Still, pictures were the thing, until I visited the real places. Where 1st choice quickly became Nope. And 2nd choice (a distant 2nd, at that) jumped to Oh wow! Something about presence, and being here…?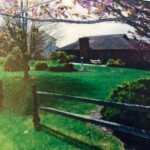 I bought our current house while my beloved was working overseas, but this is harder, somehow. In part because it will probably be (hopefully be? 🙂 ) the last house we buy. Thus a lot hangs on it: room for a family dinner, a family Christmas. A room for my younger son to stay with us, or a sister to visit. A garden to woo new birds in, and set up a bee house.
As usual, what the heck does this have to do w/ beginner's heart?? All kinds of things! Real is what you see, what you feel, what you breathe & hear & touch. Not a 'virtual' reality. Real requires being present, in the moment.
We have to be willing to experience not the pictures in our heads (or even our hearts) but what's real, however we define that. For me, it's what's in front of me — as unclouded by my own attachments as I can be. A very hard call. And excellent beginner's heart practice… 🙂