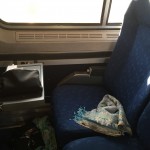 The first leg of my 2+ days on the train. Despite getting up at 4 in the morning (& not sleeping well before that!), I couldn't sleep on this first 4-hour trip. Too excited.
Instead, I looked out the window, thinking of all the ways the landscape was like/unlike other landscapes. Of how trains are always metaphors (much darker ones in Europe…). Of how time is precious, and to have 2 full days of train, travel, & writing ahead is like a fat 401K.
And maybe that's not the best analogy, but it's apt. Retirement requires prep, as well as feeding. The 401K does, as well. And a trip on the train? Despite my family teasing me that no one else would be excited over 2+ days alone on a train, I'm in quiet bliss. I'd be noisier, but there's no one around who cares. Not to mention I'm in DC Union Station, where I probably could shriek and no one would notice in the chaos & cacaphony.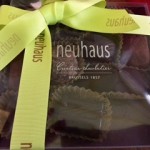 Drinking iced tea, writing this blog post, and looking forward to dinner w/ strangers on a train? It doesn't get a lot better. You need to figure out your own 'train trip' bliss — something that will give you the time to pursue what feeds you. And then do it. Do it for your beginner's heart. Like I told the girl at the chocolate shop: sometimes we need to give ourselves presents. It's an investment.