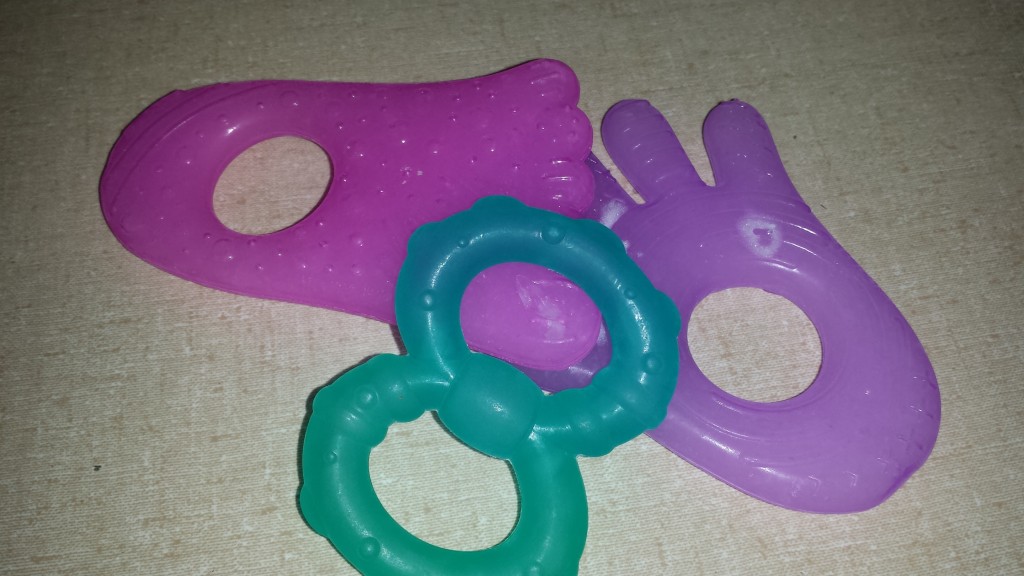 Those oddly shaped, colourful objects are teethers. My grandson is teething. And (gross-out alert) he's also blowing mucous in large quantities. Some is the result of teething — we had hoped it all was. But my aching bones, need for a nap, and incipient low-grade fever remind me that the daycare years might also be known as the viral years.
You can't draw back from a loving 9-month-old. You can't avert your face when they cough on you, avoid drool on your cashmere turtleneck (or your neck…), or otherwise avoid contagion.
Life's like that — like an enthusiastic, sometimes snotty, 9-month-old. Incredibly cute/ alluring/ enticing, but sure to sneak up on you.
I can't help it: I'm a poet, and I see metaphors/ similes/ and poetry everywhere. It's just how I am. And when I'm grandmothering, I'm worse, believe me.
Everything becomes a metaphor, a sign. A cold becomes life's unexpected uphills, while the soft snuggle of a sleepy baby is the reward offered when you continue that uphill.
It's worth it. The Tylenol, the noon nap, even the mucuous. Life is a 9-month-old grandson. And it's sooo worth it.