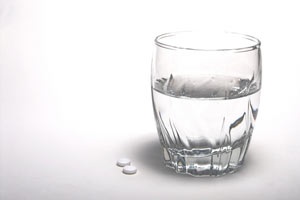 This message is brought to you by the miracle of modern medicine, and the unfortunate strain of flu NOT covered in the flu shot. And yes, I'll still get the flu shot. The doc swears it would be lots worse if I hadn't taken the shot.
How, I'm not sure. Last night my fever was high enough I hallucinated. I vaguely recall polar bears… And they weren't the cute ones in the Coke commerical.
So I'll be off the grid for a few days. Wish me luck.