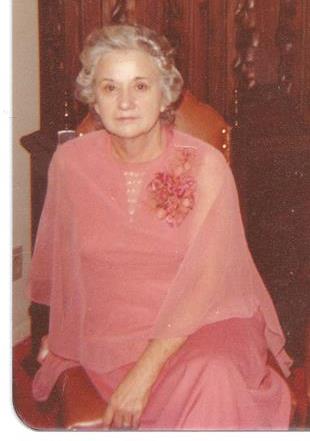 Today's prompt from 30 Days of Love is to think of someone courageous, someone who deserves recognition for his or her actions, even his or her life. Not simply because it's her birthday, but because she has been like a 2nd mother to me, I'm nominating my mother-in-law.
When I met my husband-to-be, I was 18. Mom still looked a lot like this — not nearly as beautiful as the raven-hired, movie-star gorgeous girl who married Dad, but still lovely. A great laugher, full of infectious humour.
She didn't have much to laugh about, until mid-life. Dirt poor, the youngest child of an oilfield worker family, Mom lost a dearly beloved brother to a tragic accident when she was small. Mom's mother also died, when she was a young teen. Her father promptly remarried. Mom became the Cinderella of her own story. It would be many years after I knew Mom well before I heard anything negative about her step-mother, and even then it would be muted by Mom's innate kindness and dislike of mean-spiritedness. Suffice to say the woman's own daughters were favoured, always.
Mom had to work very hard to get her teaching degree — as a live-in maid for another horrible woman, and then in a store. She worked more than full-time, and went to school full-time. Stories from those days were rare. Even rarer were condemnations of her father (who didn't want her to be a teacher, and initially wouldn't help w/ her expenses), or the people who worked her very hard.
When Mom married Dad, they had my brother-in-law, and then Dad joined the Merchant Marine. This, as Mom noted — one of the few stories w/ judgement voiced — was 'totally unnecessary! He had a deferment, and a wife and child!' So Mom moved in with her mother-in-law.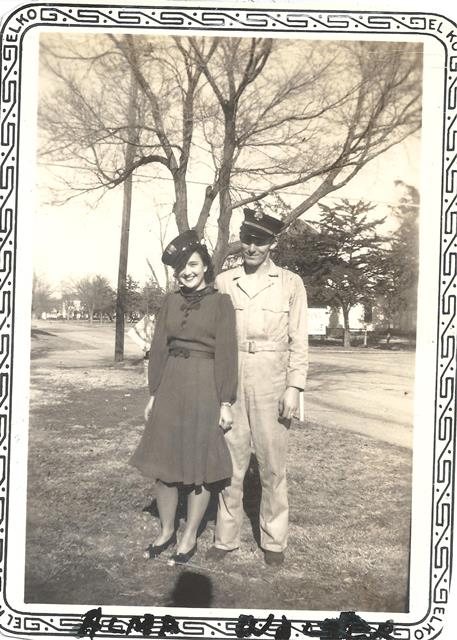 I owe a great deal to Mom's mother-in-law, who was not a nice person. At least not to Mom, and probably not to many folks. Mom told me — many many years after my husband's grandmother, Nanyer, died — that she learned how not to be a mother-in-law from Nanyer. From stories told late in her life, I'm guessing Mom never did care for Nanyer. Even though Mom & Dad took both Dad's mother and father in to live with them, until they died.
So here we have a woman who had a very hard life, in many ways. Too full of people who were unkind to her, as well as just the hard times of the Depression, and then WWII. That alone would nominate many members of the Greatest Generation, as Tom Brokaw notes.
But the magic of Mom goes beyond endurance. Endurance certainly is one kind of bravery, but Mom's courage was in her refusal to retain hardship. She didn't ignore it; she simply moved past it. Yes, her childhood had been hard, with loss and poverty. So she chose to focus on her much-loved older sister and one of her other brothers. Yes, school and work had been a tough combo. But she became a teacher! Her dream since childhood — and she made it happen.
Mom often spoke of her students and colleagues. Teaching defined much of who she was. When my elder son became a middle school teacher — Mom's job for more than 30 years — Mom was as proud of him as she was of my Ph.D. Maybe prouder. 🙂 And many many of her stories looked at how adversity always came with a way through, to something better.

One of my favourites exemplifies Mom to me: She was given a class of the lowest achieving students, which also meant they were very hard to teach. Mom went in to the first class and told the entire class that not ONE knew the ABCs. And they would start (in 8th grade) there. The class not only learned the alphabet, but learned to read. Mom said it was one of her favourite classes in her entire lifetime of teaching.
A lifetime later, I still learn from Mom. As she welcomes us to the nursing home where her failing body is captive, her face softens immediately into a huge smile. She never complains. No matter what tragedy may befall (and there have been some killer ones), Mom holds her own. Life is good. There are birds outside the window, a son & almost-daughter who stand in front of her. This moment, she has taught me over and over, is what we have. And it's good, if we can just see through it.
See why I want to give her a medal?