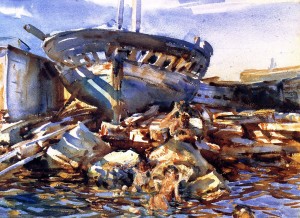 Today's prompt for 30 Days of Love is to write a haiku, a 140-character tweet, or a six-word story. In it, we're to reflect on our own story.This, I'm thinking, I'm ready for. I've been practicing.
Digression: I've been thinking about jetsam. As in, what we jettison overboard, to lighten the ship that carries us. What we deem unnecessary. And what I realised is that I've been doing this for awhile. Particularly in my writing.
About 2-3 years ago, I began trying my hand at traditional Japanese poetic forms. Primarily haiku and tanka, but I've also worked in renga. It started as a way to compress the long lines in my stanzas, forcing me to consider every syllable. And it was fun.
By now, I've become so comfortable with the shorter forms that I often prefer them, publishing tanka instead of not-quite-sonnets and longer poems. A lot of otherwise excellent poetry now seems … bloated. 🙂

The challenge to a short form — whether it's a reflection on your own life story, or an attempt to convey the magic of a fox appearing on the curb outside the window as you drive through familiar streets — is you must know what you think and feel. EXACTLY. There's no real room for figuring it out, other than as you draft.
If you're going to build the bridge between reader and writer, each sound/ syllable/ word/ image is critical. And despite the ostensible 31 syllables permissible, most American practitioners of tanka, for instance, try to do it in fewer. Which is creeping up on me, as well, as I become more familiar with the form.
So I can write a short poem, a tweet — I often tweet tanka, for instance — even a six-word story. My challenge isn't the writing; it's the knowing. And that, I suspect, is the key to beginner's heart: how very much I still don't know.
Here's my reflection on today's story. I don't have the temerity (nor the reflective strength) to try to write my 'whole' story. I don't even know what that would look like..But I do know that every day — like every word and sound and image — counts.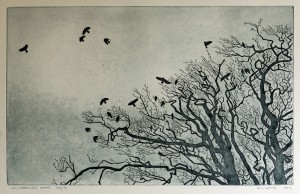 coffee's dark fragrance
my elder son's laughter
winter's hungry wings
I know nothing endures
but maybe today maybe