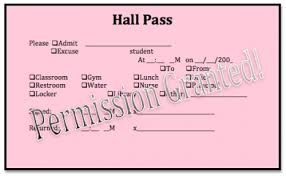 In a FB thread discussing art, anarchy, and writing, a friend & colleague reminded me that many people he works with want to know 'the rules.' They won't write — he's a teacher of teachers — unless they have a template. Not a model, mind you (that's restrictive enough!), but a real template. Where you just plug things in.
Which led me to thinking about creativity, and so much of life in general (after all, life IS creative).
So often, what we need from others isn't approval. It's permission.
We need to know that our differences are not 'tolerated,' but are accepted. Loved. Not 'in spite of.' Just loved. For ourselves. And our differences make us who we are.
Apropos of that FaceBook post, on another thread we've been discussing books that helped form us. Most of us thought only to college, w/ a few exceptions (I did put Winnie the Pooh). So a friend of a friend added, very hesitantly (note that this woman has a doctorate), that she was going to post her list, but it was mostly children's books, and she felt intimidated by the highbrow postings of others.
Her moment of vulnerability inspired a wonderful THIRD thread, on my page, about children's books we all love. But very few of us had posted children's books prior to my asking, straight out, what children's books helped shape you? We needed permission (actually, I just needed reminding! :))
How often do we require permission to be ourselves? Like the woman who didn't post her list, but her nudge reminded me of so many dear childhood books. And subsequently, my list triggered a totally engaging conversation among friends & colleagues.
Too often, we want templates, so we don't 'screw up.' Just fill-in-the-blanks. No risk. No creativity. No self on the line.
So today, my gift to you: permission. To be your own self, however you define that.