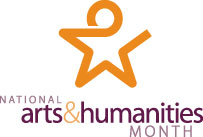 I spent this past weekend in the company of humanists. It's a word that's come to have a negative meaning, and I'm not sure why. The word itself simply means to have a deep concern for human beings, for their welfare. For their right to self-determination. Who could quibble that? Neither liberal nor conservative, if given the definition only.
But to be a humanist in liberal circles appears to mean you think 18th & 19th century values are more important than contemporary ones. And to be a humanist among conservatives seems to mean that you are the worst kind of liberal — financially irresponsible, and prizing a 'liberal education' over important things like…business.
Neither is true, I assure you. Of the more than 250 people at the National Humanities Conference this past weekend (a conference put on by the Federation of STATE Humanities Councils, an important distinction from the NEH itself), I bet not a single person there would say business, and work, and governance were not important.
What they would tell you — as the eloquent keynote speaker Dr. Freeman Hrabowski said in his address — is that the humanities is about what connects us, as human beings. It's about our inner values, and how they manifest in our shared world. It's about not simply saying we value families, if we're a politician or a business or a corporation. It's about what we do: in our classrooms, in our universities, but also in our hospitals, in our armies, in our sciences and our places of worship and our private, singular homes.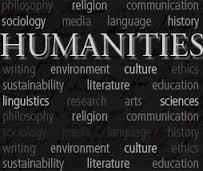 Because the humanities are US, folks. WE are the humanities. Our interests, what drives us, our passions and even our fears. I heard session after session, each completely different: one where a panel member, of Yupik culture & heritage (FYI: did you know there's a difference between your culture & your heritage? more later ~), shared her story that began in a small Yupik village and came to the present, representing Alaska at the National Humanities Conference. Another where new members learned the difference between the Federation of State Humanities Councils, and the National Endowment for the Humanites (the FSHC is housed within the NEH). Yet another was on how to better serve rural citizens in states where Humanities Councils tend to be at state capitols — far more urban.
In other words? There was as much diversity in the sessions — language sessions, history sessions, advocacy sessions, K-12 education sessions, social media and change sessions — as there is between me and the Yupik scholar from Alaska.

Which is why I never understand how — and why — anyone can think the humanities are 'no longer relevant.' As a board member on our state humanities council, it's a comment I'm aware of (most folks don't have the courage to say it to my face!). What is there irrelevant about science? Environment? Religion? History or language or the arts or education? Medicine, anthropology, communication… ALL human endeavours come into humanities, because they're HUMAN! And they matter because we matter to each other — and must continue to do so.
You'll hear more on this from me this week, as I process — and share — what I remembered this past weekend: that we are far more connected than we sometimes believe. Certainly than I sometimes believe! And that it is critical in this beleaguered time to focus NOT on what divides us (far too easy, as I know!), but on what unites us. And the humanities are a fascinating, colourful, curious, and necessary place to begin.