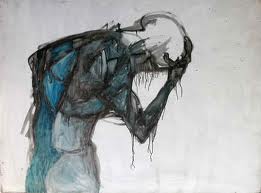 Sometimes terrible things happen. To people you love. And you can't fix it. And you lay awake at night, with your head spinning. Thinking in looping tangles. Mazes of why why why? A refrain of this can't be happening…
There's the sinking pit-of-the-stomach feeling. The dizziness and the sandy prickling of unshed tears. Over and over, there's the deep rut of what? why? how?
But there's also sorrow. And not simple sorrow, if that makes sense. Not only sorrow for my loved one — our loved ones. I'm a Buddhist, and the Buddhist in me feels sorrow for people I still find reprehensible. I can't help it. And I'm not sure i want to change this belief. But when evil happens to those I love, it's a gut-wrenching, gut-check of my beliefs.
How do I juggle empathy and anger? Where's the line between this is wrong, you evil being and the real person behind those actions? Why do people commit evil? How can they live with themselves? And how do I reconcile my own grief and anger with the knowledge that no infant begins in evil…? Because if I can't heal my own battered heart, I have no hope of helping the rest of my family through this.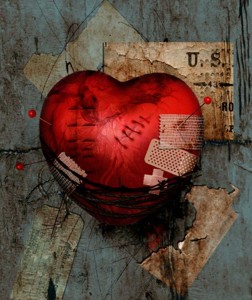 I read somewhere that higher order thinking entails the ability to hold disparate beliefs in mind together. Maybe Buddhism is like that. Maybe this tragedy that befell my loved one is more complex than just what happened to her. Perhaps the empathy I feel for others involved is the right thing, even if confusing. Certainly Buddhism teaches that we are all connected.
This connection I did not ask for, to this horror, to this person capable of creating horror. Still, we are connected through my loved one, through my love for her and anger at him. It's all profoundly confusing. All I want to do in one scenario is commit violent mayhem. While the other side of me is reassuring responsible parties.
Is that Buddhism? I wish someone could reassure me.