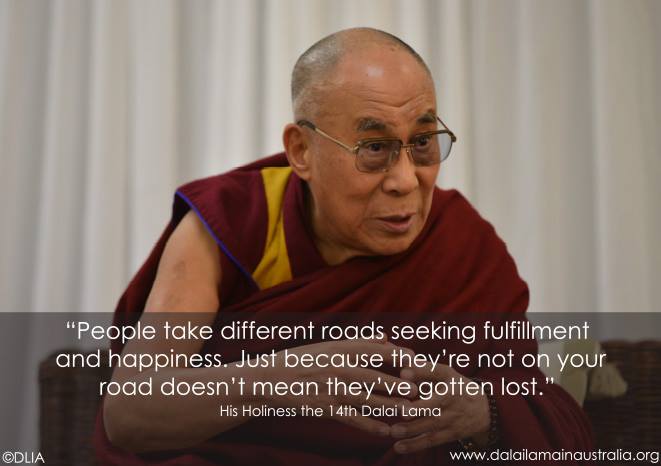 I need to remember this. It's easy to forget, as we move from middle age into elder-ing. That's my term for what seems to be happening these past couple of years: nieces, nephews, former students, younger colleagues & friends — sometimes even sons! — asking for advice. Seeking input on life choices.
I'm very lucky to have a wonderful extended family. This past weekend was the wedding of one of my nieces, the one who lived w/ us for awhile. So family was in from all over, and we spent a wonderful weekend talking and then talking more. All over good food, accompanied by great music. Even the rain couldn't dampen the good times!
But what I found was that it's sometimes hard to articulate the difference (really to EVINCE the difference) between non-attachment and DEtachment. Of course I care what my colleagues, friends, & family do. But I'm trying (and it's not always easy!) to remember that people have their own paths through their own lives. And their lives are not mine, in any way.
Sometimes all someone you love needs is an ear, and a hug. Not advice at all — just love. Beginner's heart.
So I'm remembering that lovely line from a poem by the inimitable Tolkien: not all who wander are lost. And working at taking it deeply to heart ~