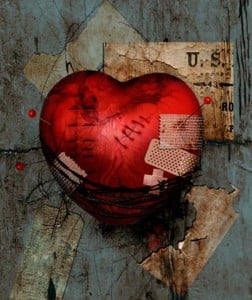 When I visualise a beginner's heart — at least my own — I see this picture. Because when your heart is open, sometimes it gets bumped. And as it grows — and you're not aware, often that it has — you miscalculate. Think of the clumsiness of growing puppies.
I think of my beginner's heart as an ungainly, galumpy puppy. Not particularly flattering, but true.
And when I'm sitting with my grandson, my heart is always growing. I swear: when he laughs or smiles? I hear almost inaudible cracks in the armature of a heart I never previously considered armoured.
But that also means that my heart is as open as tree branches in the fall, after all the leaves have sifted into bright piles. I am vulnerable (and sensitive) to ordinary teasing in a way that otherwise rarely occurs.
Especially when I forgot to take my anti-inflammatories, AND my anti-depressants! Sheesh — maybe I'm the one needing a minder…
Seriously — as my son & husband work on remediating a house we all thought would be okay (it wasn't), and my DIL works on unpacking, writing a research conference proposal, putting together two sets of bathroom shelves, and all the things the three of them are very busy doing, I hold Trin. Which is great. But even a baby's smile sometimes doesn't wipe out unthinking hot-&-tired-guy comments.
My husband and sons love me dearly. And because I have all the characteristics of a bonafide extrovert, they sometimes forget I'm not one of the guys. Except that I'm neither a true extrovert nor a guy. 🙂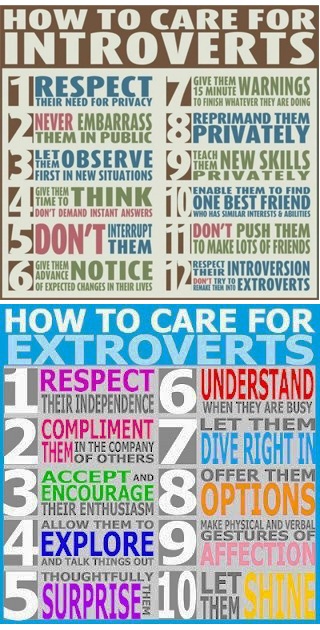 That's not to say that all females are more sensitive than all males. Only that this female is more sensitive to guy banter than my guys are. 🙂
And the point? 🙂
I am trying to remember that the world is much like this — everyone busy with important life stuff. And not always focusing (in fact, often not the least interested!) in my inner workings. So that the 'slings & arrows' of my everyday life have far more to do with my perspective than with intention. It's a good thing to remember. And I'm willing to bet it's true for all of you, as well. Anti-inflammatories help, too.