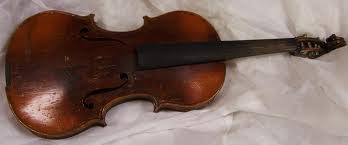 I'm fairly certain that my son's violin was the reason he stayed in school. That and orchestra. Oh, and photography, later. And maybe the Simpsons Club, during free period. In other words, not academics.
Not English, per se, nor science nor math nor history (although he liked history, and turned me on to Jared Diamond, whom he read in class). But he probably has his high school diploma — and not a drop-out's lack of future — because the arts kept him interested & engaged.
Me? Books saved my life. Writings by a French Algerian Jewess, who helped me see that being outside sometimes gave one the best perspective… A novel by a Belgian lesbian, writing about how homophobia shaped her middle years. Women you would think I have little in common with. And not all of it 'art'; some of it is better classified as humanities, for the entymology of Fabre, or the aeronautics of Beryl Markham.
That's what the arts & humanities do. They  redeem our darker selves. They create light in those dim spaces, or rafts in swirling water. They can even help us believe.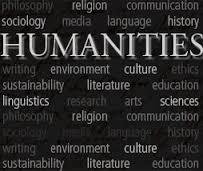 Just yesterday someone asked me for texts on Buddhism — beginning overviews, introductions. One of my favourites is Robert Hass's The Essential Haiku. A collection of haiku by famous Buddhist masters — Bashō, Buson, and Issa — the anthology is an immersion course in Zen mind. Better than any textbook I could recommend. That's another thing the arts do — immerse you in an experience.
Music is the best example of a sea change. There is music I can listen to, if I'm blue, and the haze over my world lifts. My internal weather clears, and I can breathe again. Other music is perfect to grieve to. And of course don't forget time travel. What takes you backwards like a song from some important period of your life?
So when I hear that the U.S. House is voting to cut funding for the National Endowment for the Humanities, I think of what the Oklahoma Humanities Council does to bring the arts & humanities to rural Okies. Its Museum on Main Street program, for instance, or Roots Music. Our state is a poor state, and without federal partner money — provided through the OHC — small rural Oklahoma communities couldn't afford for the Smithsonian to bring an exhibit to towns you've never heard of.
And yet the talk in the Capitol is that this is an elitist program, funded for intellectuals. Or pointy-heads, as we often call them. Nothing could be farther from the truth.

In April OHC monies paid for books for the women attending a Women in Recovery program in Tulsa. These are women w/ very little education, too often. Many don't have high school diplomas, and are working towards their GEDs. They have drug problems, but are working hard to re-enter the 'outside' as women with skills, who can pay taxes. We met to talk autobiography. A partnership among Women in Recovery and the OHC (using NEH $$) and the George Kaiser Foundation provides books given to the women in the program, and a facilitator is invited to the centre for an evening of dinner and conversation. In this way, women who are rarely 'insiders' in the best sense of the word join a state-wide conversation, 'Let's Talk About It, Oklahoma,' the read & discuss program.
While I doubt that any of the women in the class underwent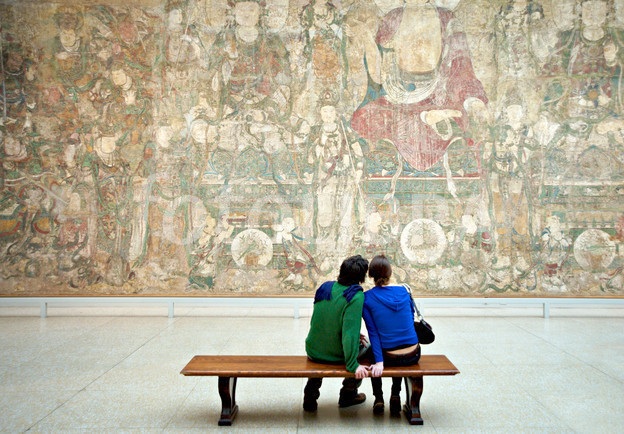 a profound change (staying in school, or reevaluating their lives) as a result of reading the book or the subsequent conversation, I do think that every book we read enters into us. And every experience with the art enriches – enlarges — our lives.
The arts & humanities are an integral part of beginner's heart. Really. Each  encounter with beauty, with learning, grows us. And everyone in America — not only those in large cities, or with money — deserves to have access to them both. Next time someone parrots the bogus info that the NEH is just for rich people with weird tastes, tell them about the importance of a violin and orchestra class for a high school boy. Or the necessity of music funding in a small town in Oklahoma. The impact of discussions on medicine in a hospital. Isn't it a better use of our $$ than another leaky pipeline? 🙂