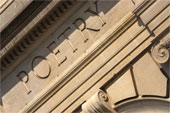 I've written recently about how politics is personal for me. So is poetry, but it doesn't come out the same way. And lately, as I become increasingly aware of the futility of trying to get people to see both sides of an issue, I wonder if I wasn't right to stick with poetry for so long.
I went in to education not to 'educate' but because I love writing. I love poetry & language & books & the places they take me. It turns out I also love teaching, but I didn't know that when I began. I thought loving literature & writing, and knowing a fair amount about both, was enough. It's not, just FYI…:) There is so much more to teaching than content knowledge, despite what some 'reformers' would like us to believe… Experience, for instance. That's a huge plus.
So I've come almost full circle, but in that lovely Buddhist spiral that puts you next-to where you began, a kind of new chance… It sometimes is enough just to love poetry, especially if you're working with older learners. Because enthusiasm is contagious. And perhaps (just a bit) because I write such crappy drafts. 🙂
When I share a draft w/ colleagues, friends, students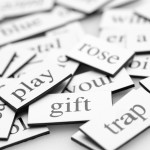 (or all of the above!), I'm always well aware it's beyond imperfect. And I have years of rejection letters, collegial disbelief, and even professorial disdain to recount: "Why would you write this? It's crap." And, "Well, this is pretty weird…"
But I still do it. Write, I mean (I also still write crappy first drafts…:)) Because writing saves me from going nuts, I tell anyone who will listen. And poetry more than most kinds of writing, although any will do — even an email! — in a pinch. The reading of poetry also works. Something there is, to invoke that master craftsman Frost, that heals in the form of a poem. When I'm ill, as I was recently, or tense, or grieving, or just bored, poetry is a way to work through it. The reading, the writing, both.
So my prescription for the rest of election cycle? A poem a day — preferably two: one to read for inspiration, and one to write for your beginner's heart. Try it. I promise it will help…