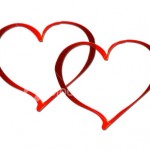 I'm visiting my best friend — my 'bff,' as my students say. So far, we've crammed weeks of being together doing what we love into the six days we've had together. We've gone to pick up berries (blue, black- and rasp-, not to mention Oregon kotatas). We've had tea, Tillamook ice cream, and tonight is fresh-caught crab (this morning's crab pots). We've hit the Latimer Textile Museum (stealing the 2 most fragrant roses you can imagine, from the parking lot!), the Farmer's Market, the Tea Room, and the shoe & jewelry store.
We motored up the coast, hitting at least 6 vintage resale shops. We watched young goats jockey for status, and courting bluebirds, while our husbands caught us fish & crab for dinner. But best of all, we just hung out.
There is not enough homage paid to hanging out. To the quiet conversations that evolve over picking crab, or sitting in the rare Tillamook sun. People need time to just be. To breathe. It's one reason tea is a sacrament in Japanese Buddhism, and a ritual in many other cultures. Tea allows you to relax. To breathe. To just hang out. I can hang out over tea — especially w/ my girlfriends — for hours.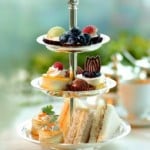 It's my favourite meal, the one I can't mess up, since any time spent drinking good tea is (by definition) good. And if you add engaging conversation, a few nibble-ish goodies, and a brilliant afternoon…? What's better?
I wish I could offer tea and hanging out breaks to all the hectic people I know. I wish I could send them huge pots of a good black tea, their perfect cup to drink it from, and the company of someone who makes them laugh, listens to them, and loves them unabashedly. I'm sure it would cure all the ills of the world, if people would just hang out together. Preferably over tea. Taking time to breathe, to inhale the fragrance of tea, and just be. It's my prescription for world peace: put people together over tea. And let them just hang out ~