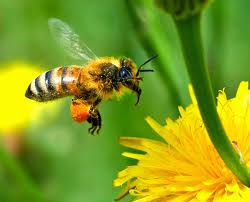 I'm one of those people who need down time. Not simply distraction time, like reading — although tI need that, too. 🙂 But mindless time spent staring out windows, or at birds, or the blue prairie sky. Time w/ out structure — a kind of time w/out skeletal framework. Invertebrate time — both it and me…
This past weekend was a mashup of structure, commitment, passion, and prairie sky. I was at a writing retreat — one of my favourite places in the world. This one, held for several years that I've been lucky enough to be invited, is at the only Bnedictine cathedral west of the Mississippi. Old red brick, Mary-blue walls in the Basilica, copper roofs on several of the low, graceful buildings. And everywhere, flowers: echinacea buzzing with bees, butterfly bush fluttering with wings, phlox and impatiens and hollyhocks and ipomea. Grandma flowers. Familiar and comforting.
When I walked back in to the room, I thought of how much I love bugs. I do, I confess. Bees, worms, moths & butterflies. Crickets, cicadas, even (some!) spiders. They fascinate me — working together, quite often. Making silk & honey…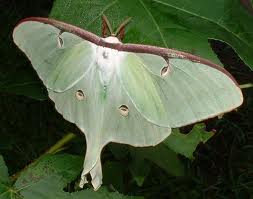 And I love sitting outside. There's far too little of it at a retreat where you're the editor. Instead, you're reading manuscripts, drafts, starts. Finding markets. But there were small chunks of time when I could sit outside, somnolent in the warm June sun. When I could become my own butterfly, wings opening & closing. And what I realised is I need this regression. I need to return to my invertebrate roots.
Because when I sit still, mind steeped in late spring light, all the shadowy spaces of my life are illuminated. They're cleansed and wrapped in warmth and healed. All I have to do is breathe. Which is, when you think about it, what invertebrates do. Breathe.
And it's what meditation suggests ~ breathe. In & out & in & out. Just following the breath. And that's enough. So it's summer, for most of us, and here's my recommendation: make like an invertebrate. Sit in the sun & breathe. Who knows what may happen…?