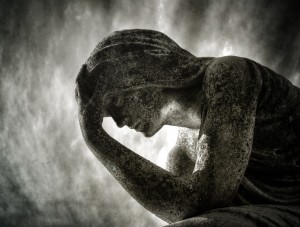 My cousin's son died this past weekend. Killed instantly, with his best friend, in a tragic car accident. He was 25.
A funeral is no celebration of life when the dead are young. Their lives cut short by the snick snick snick of the third sister's scissors — Atropos, the eldest sister Fate. I dread this one.
He was a beautiful baby, I remember. And grew into a handsome, bright-eyed, laughing man. And Wednesday (Wednesday's child is full of woe) we will gather, at a building wreathed w/ plaster work, and try to make sense of his loss. There is so little sense to dead children.
A funeral is supposed to bring comfort, give closure. And allow for the grieving to come together to celebrate the passage of a life away from the living. Christians — many of my family — will wrap themselves in a belief that they will see Daris again. Even my (nominally) Buddhist sister believes that the two boys — best friends in life, best friends together in their tragic deaths — are somewhere together. And that they know this. I take no such comfort.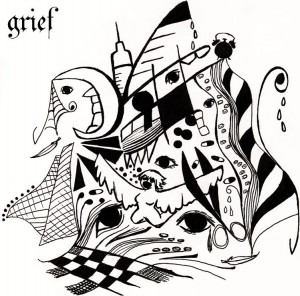 Some Buddhists believe in reincarnation. Others believe in a kind of universalism, that we become part of divinity when we die. And some believe in nothing, that there is nothing after death. I don't know what happens when we die, but I'd like to think that because spirit is energy, and energy never dies, Daris & Dex still laugh, somewhere.
On Wednesday, however, I know that no one will be thinking of laughter. Only of our great grief at the loss of a son, brother, cousin, nephew, grandson. Friend. Only of how short this much-loved young man's life was, and how unfair it seems.
What I do believe in is the power of breathing for those we love, when they hurt. Wednesday I'll be doing just that. Breathing. Slowly. Trying to transform great grief into some kind of comfort…