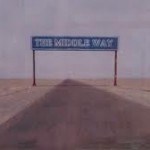 The other day I was ranting about some injustice, and the way people were so unbalanced in their perceptions, and my husband stopped me cold.
"You know the Middle Path is just a Buddhist myth, don't you?" he asked, only half in jest.
WHAT! It's like he told me, when I was a vulnerable 6-year-old, that there was no Santa Claus. No tooth fairy. No happily ever after… Of course there's a middle path, and people just need to be shown it to walk it happily.
Riiiight. Just like everyone loves Yo Yo Ma's cello… (don't they?).
In fact, that brings to mind the Buddhist analogy of the Middle Way~ lute strings tuned neither too tightly nor too loosely, but tuned just right to produce music.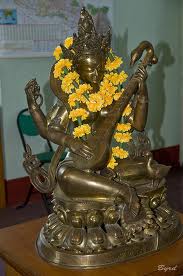 It's a lovely metaphor, one I return to when I can't seem to make music from my own tightly strung self-righteousness. More of a skreee than a song…
It's hard to meet people in their good intentions. I'm thinking of a family member on my Facebook, w/ whom I disagree on most things: politics, faith, environment, business… In fact, I think about all we would agree on is that we love our family :). So when he asks me loaded political questions, I try to respond w/ lovingkindness. Even when I know he's going to come right back at me, and not get my point.
Because it's what Buddhists try to do. It's what we all need more of: people who will meet us in our good intentions, as he does me, as I try to him. I'm not very good at it. It's what this whole blog project is about, why it began in the first place. I get excited, go off not-even-half-cocked, and blow :). So I decided to write about how we (I) might learn to be a better Buddhist, a better Unitarian, more practiced in lovingkindness.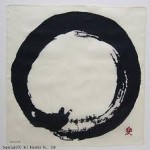 In a recent issue of Friends Journal, there was a piece about 'meeting at the center,' and how we can hew to our own paths, while still meeting in love & respect in the middle. So that, for instance, Christians who find Buddhism heretical may still engage with me in our mutual respect for kindness, for social justice. And Buddhists who believe the Buddha is a deity can still find my reverence for the man respectful. We don't have to agree, but we relinquish the desire to feel superior for our own beliefs, to wield our spiritual beliefs arrogantly, as weapons.
That's hard. But unlike my husband's teasing question, I don't believe that the Middle Path is a myth. Nor is it only for Buddhists. It's where far more of us should walk. Even if some of us (me!) are still taking very baby steps…