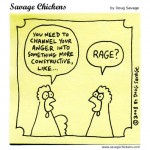 Some days just suck. They may even start well — today did. Soft blowy morning, a chance to write a grant for a project dear to my heart. Great salad already  made for lunch, and a bird w/ a teasingly unfamiliar song in the next yard over.
Then it all began to unravel…
An expired driver's license, for someone who's driving an average of 400 miles weekly (or more) is not something to put off. Especially when my birthday is in April :). So a trip to the license bureau. Wait in line 1/2 an hour to find out that after 30 days, you need a birth certificate.
A trip home ensues. Return to tag agent w/ passport (acceptable on the website, it says) and 'secondary' ID. Nope — you have to drive this several miles (7.8, to be exact) down the road.
Waiting of three-ish hours ensues. Nice lady, seems like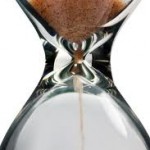 a happy ending is on the horizon. Then the detour: back to the original tag agent. This tag agent can't issue licenses, only do the prep work.
At the original tag agent, one very unflattering picture later, I'm issued a license. W/ my first name, middle name and family name. My previous license had my first INITIAL, middle name and last name. A rather big deal, since under TSA guidelines, tickets must match your driver's license. I have several air tickets for this summer. Each issued in the name on the now-expired, deeply missed driver's license.
Are you bored yet? There's more! Apparently if you take in a passport, they re-issue your driver's license NOT in the name on the old one (wouldn't that be silly??).  Which means I either have to go back tomorrow and do it ALL over again, or pay hundreds of dollar$$ to have my air travel changed. I so love an avoidance/ avoidance conflict!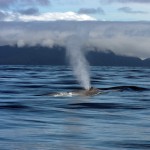 Please note: I don't have many bad days. When I do, people tend to run :). I hope to overcome this tendency to blow like a whale surfacing as I grow deeper into beginner's heart, but right now? Well, let's just say I bring out the sailor tendencies in folks nearby ~ there she blows!