A mic. A stage. A pen. A page.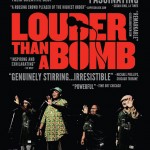 You don't have to be a poet to love Louder Than a Bomb, a documentary of the 2008 Chicago Louder Than a Bomb youth poetry slam competition. Although it's certainly a poet's movie: scored by poets, written by and about poets, filmed by directors/producers with poetic hearts.
The prize-winning film (a large handful of Best awards, including Portland International Film Festival's Best New Directors) follows four teams and several individuals through the months leading up to the slam competition's final rounds. While the story alone is worth the price of admission – drama, heartbreak, laughter and totally compelling characters – the poetry (like the ad says) is priceless.
Some movies break your heart. You watch them anyway, knowing that the story is larger than difficulty, larger than losing or winning. This is a movie about that moment when one dream dominated your life – when you wanted something so badly you were willing to do whatever it took, no matter how hard, no matter who said it wouldn't happen. This is a story that demands we watch, listen and remember.
The students profiled are not ordinary. But this is also a teacher's movie, and any teacher can tell you: no student is like any other. These students, however, as Jésus from Steinmetz says, 'live for poetry.' Working together, memorizing lines, ceding the stage to someone who's felt to be a superior performer… This is teamwork and artistry and family, as another of the young poets argues.
The PR release calls the poetry performed 'language as joyful release,' but that elides the heartbreak, the passion, the righteous rage and white-hot grief that leap from the stage and through the screen into a viewer's life. This is language – both in the young poets' work and in the film – that haunts you (really – I dreamed about it), inflects your own writing, and requires that you meet these young poets on the level playing field of their enormous talent.
As a teacher, I wish every legislator in America would watch Louder Than a Bomb before they sign another 'cut the arts in public schools' bill. I wish that the anti-teacher public could listen to Coach James Sloan as he articulates his vision: "that this kid can do great things…but you have to convince the kid." I get it, Coach Sloan – I just wish everyone else did.
As a poet? I wish I had the courage, the talent and the passion these young poets draw on  over and over again. Nova's poem for her father, her poem for her brother – forged in hardship, trued in the clean fire of her own integrity; Nate's riff on both the poetic tradition ('My ego is Langston Huge' totally recapitulates Bloom's 'Anxiety of Influence') and his own work; Adam's journey from his grandmother's immigration to today's racial tensions, seen through the lens of LTAB; the heartbreakingly fabulous Steinmenauts's rendition of '10 Graves,' with its gunshot chorus… Each of these is great poetry by any measure – impact, allusion, imagery, craft. And not one of the authors was more than 18 years old when these poems were written.
The motto of the Louder Than a Bomb youth poetry slam is 'The point is not the point; the point is the poetry." Keep it in mind when you go see the movie. Because it really is the point.
Later this week I get a tremendous treat: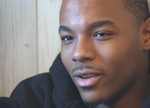 the opportunity to speak w/ Louder Than a Bomb poets Nate Marshall and Nova Venerable. Stay tuned – I can't wait to hear what they have to say.