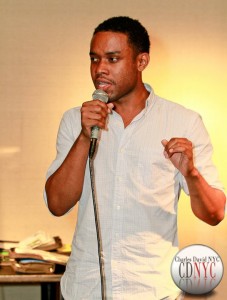 I'm going to be transparent. One of my biggest obstacles in life has been my battle with self torment and comparison. I've often felt that I've missed out on so much in life because I chose a very much different path than my friends.  In my head I know there's no comparison with each other because we are uniquely created and designed by God and therefore we have a unique purpose. In my heart at times there's a disconnect. How do we overcome this?
For me, I believe in the proverbial principle of having a multitude of sound counsel.  That is essential for every person. However, there's nothing that compares to Christ coming down to personally convene with you.  There is nothing more impacting then God loving you.  In this moment pray get on your knees and ask him to come into your life and those places that are not working well.  Let him work on you.
It's a challenge for me because I get frazzled and want immediate results. But God is forever patient with me so I in turn have to be patient with him and his process.  It is my sincere hope that no one suffer with the pain of comparison and the feeling of you're missing out on things. The reality is you're where you're supposed to be. The sooner we embrace it the better.  Part of becoming great in life is acknowledging weaknesses in our lives.
Remember we have the ability to not only change our world, but the world as a whole….BE GREAT!!
Until Next Time,
Pervis
Pervis Taylor, III is an Author, Life Coach, Speaker and Contributor. His books Pervis Principles Volume 1 and 2 are available exclusively on his website: www.pervistaylor.com/author. He is the creator of the inspiration/life coaching mobile app, I-Inspire, available for IPhones, Ipad and Ipod Touch via: www.pervistaylor.com/i-inspire/. He resides in New York City. Follow him on Twitter @pervistaylor or Facebook www.facebook.com/pervistaylor3.