I recalled a young man telling me that he has an image to maintain.  I looked at him in shock, but then I understood the growing trend of making sure we look good at all times whether its in public, social media even in private.  While on one hand I understand the need for caring about how we are portrayed in life, it concerns me that our public image is more important than who we really are.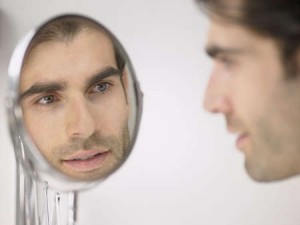 This young man has a lot going on privately, but he seemed not phased by his real situation. How many times have we found ourselves so concerned by how we perceived that it trumped our real needs?  Today I want to challenge us to let go of the falsehood and become real and human.  No matter how famous, successful, popular one may be, we all have issues.  However, the problem is we have a problem with being perceived as broken or not having it all together. Thus, we sacrifice any potential healing for public approval or adulation.
As a Life Coach, my primary job is not to make you feel good, but to make you feel real, human and purposeful.  You will always miss out on your best life as long as you are concerned with a public appearance.  Truth be told, no one really has it all together.  So let that be of comfort to you. I've coached many people from all walks of life and the common thread? We all need a helping hand along the journey. Today embrace the fact that you have some things that need some work, but you are not alone. We are all trying to get to the best version of us! Stay the course.
Remember we have the ability to not only change our world, but the world as a whole….BE GREAT!!
Until Next Time,
Pervis
Pervis Taylor, III is an Author, Life Coach, Speaker and Contributor. His books Pervis Principles Volume 1 and 2 are available exclusively on his website: www.pervistaylor.com/author. He is the creator of the inspiration/life coaching mobile app, I-Inspire, available for IPhones, Ipad and Ipod Touch via: www.pervistaylor.com/i-inspire/. He resides in New York City. Follow him on Twitter @pervistaylor or Facebook www.facebook.com/pervistaylor3.