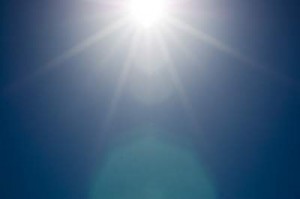 One of my biggest breakthroughs in life came when I read the scripture James 5:16, "Confess your sins to one another so that you may be healed."  I was struggling with so much inside.  My secrets and sins were overpowering me.  As a man its usually not our custom to express our struggles with one another.   I, however, was desperate.
I found some men who I trusted and I started to release everything that was holding me captive and I soon I started the path to healing and recovery.  But, the first and usually most difficult step is exposing the the dark things in our lives.  I learned "that its not the secret that holds you captive, its the keeping it that holds you captive." (Pervis Principles Volume 2).
Here's a fact: there really isn't nothing new under the sun.  So it's not a matter of what it is that you may be ashamed of or the feeling that you may be the only person in the world going through something.  Often we suffer in silence when we don't have to.  Part of being great is being in tuned with your brokenness and humanity.   See, only broken things in life can get repaired.
Don't fool yourself for one minute in thinking that you are the only person who has problems.  I have problems, albeit I'm doing my best to work through them. Moreover, the same principle applies to me. I have to confess the things that are hindering me.   As I said before, vulnerability is an amazing strength.  It truly separates the great from the common.  Allow yourself to come to a place of surrender and break the hold that those secrets may be holding over you.
I will guarantee you this, at first it may be a little overwhelming, but through processing it and facing it head on you will discover a newness of life and freedom you never knew.  Today, embrace the greatness inside of you but exposing light on the dark things in your life.
Remember we have the ability to not only change our world, but the world as a whole….BE GREAT!!
Until Next Time,
Pervis
Pervis Taylor, III is an Author, Life Coach, Speaker and Contributor. His books Pervis Principles Volume 1 and 2 are available exclusively on his website: www.pervistaylor.com/author. He resides in New York City. Follow him on twitter @pervistaylor or facebook www.facebook.com/pervistaylor3.