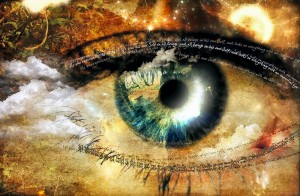 Question submitted via Formspring:
"I don't understand what I am doing wrong. I have made some mistakes, and I try to be a good person, but things just keep getting worse. Why does this keep happening, and what am I supposed to do?"
In my life coaching work the number one question I get is why bad things happen to good people. Everyone has made mistakes, sometimes big mistakes…but why is it that it seems like they keep being punished?
Here is the number one thing you need to know; it's actually the real meaning of life: Life is a school. Our experiences are meant to teach us certain lessons, and we keep having those experiences until we learn the lesson. So, if you know someone who always dates the wrong kind of man or woman, or always has the same kind of problems, this is why. So, the first step is always to ask yourself: What lesson am I supposed to learn here? What is it that I am doing, or not doing, that makes these things keep happening to me? Once you learn the lesson, you will be free from repeating the same mistakes over and over again, because you can start to take different actions.
The second thing to understand is the power of forgiveness. First and foremost to forgive yourself; we have all done things we are not proud of, but if you don't learn from it, you will be stuck repeating that, too. You have to forgive anyone who has hurt you, including yourself, for whatever they did or did not do because it is in the past. It's done. Holding on to anger with the intent of hurting someone else is like picking up a hot coal with the intention of throwing it: you are the one who gets burned.
Always look to see the lesson that God / The Universe is trying to teach you, and forgive the people and events that were used to teach it to you. This is the only way to understand why you suffer, and how to always grow into a bigger and better person as a result of your pain.
You are great, and I love you!
And if you love me back, click 'share' up at the top!
B. Dave Walters Writer, Life Coach, and Talk Radio Host
Find out more about me: http://about.me/BDaveWalters
Ask me anything: http://formspring.me/BDaveWalters
Pages I support:
Jesus and Buddha — Interfaith dialog
Gnostic Theism — Religion and Spirituality for the 21st Century (Join the Movement!)
Love One Another — A group for the coolest Spiritual people on the Internet!