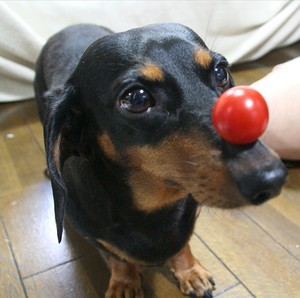 "Our deepest fear is not that we are inadequate.

Our deepest fear is that we are powerful beyond measure. It is our light, not our darkness, that frightens us most. We ask ourselves, 'Who am I to be brilliant, gorgeous, talented, and famous?' Actually, who are you not to be? You are a child of God. Your playing small does not serve the world. There is nothing enlightened about shrinking so that people won't feel insecure around you. We were born to make manifest the glory of God that is within us. It's not just in some of us; it's in all of us. And when we let our own light shine, we unconsciously give other people permission to do the same. As we are liberated from our own fear, our presence automatically liberates others."
-Maryanne Williamson
(Used by Nelson Mandela in his 1994 inaugural speech)
If you've been following my work, then you've probably heard me say that we all come into this world with a task we are supposed to perform. A life's calling that is just for us, as well as lessons we are supposed to learn that will prepare us for whatever is waiting for us once we leave this world.
But, along with that mission, comes every skill, every talent, and every opportunity we'll EVER need to make that task into a reality!
In the video below, I explain:
How to know what you true talents are, and how to unleash them. What is holding you back, and how to beat it; why you need to follow your passion and how to get started.
So here, I'd rather discuss…what is it that is holding you back?
I am sure you've had a passion deep down inside you for as long as you can remember; what is it that you're doing to let it out?
For me, my passion was writing, that bug bit me when I was in high school. And I've always wanted to help people; and even though I've been giving advice for years and calling myself a writer, it wasn't until I was in my 30s that I fully embraced my calling and have gone after it full force.
There are many reasons why a person refuses to follow their own bliss.
And there is one main reason, but it comes in to parts:
The first part, is Fear.
Fear of of what other people will say, fear of what other people will say if you even try, much less if you fail. Maybe even fear that you'll SUCCEED and people will be jealous of you!
But believe it or not, that fear isn't the problem.
The problem is you don't believe you deserve it. More specifically, you believe that you aren't good enough to really have a great life. To REALLY shine and feel happy all the time.
So, we already talked about the need for you to make a choice about how your life is going to go, so now let me ask: what do you think God or the Universe wants for you?
Do you think you are meant for great things, or at least to be happy and successful at whatever it is you choose to do?
And if not: WHY NOT?
Really, what is it that makes you think you *don't * deserve to be happy?
More importantly, why would a goal, dream, or passion be placed in your heart if it wasn't meant to be yours?
It seems simple to say you should follow your own bliss, but it's true. You are hurting the world by holding back! There are things you are meant to contribute to this world that are going undone because you are allowing fear and insecurity to cloud your vision.
Life was God's gift to you, what you do with it is your gift back to Him (or Her, or Them)!
So let us start today on a new path.
Step 1. Decide what you want
We've discussed this many times by now, no need to do it again here.
Step 2. Decide what you are willing to sacrifice to get it.
The only place you can find free cheese is in a mouse trap.
If what you wanted was going to come easily, you'd already have it.
I can't promise that what you want is going to come quickly, either.
I can only promise that if you make a plan and stay with it, and apply the Law of Attraction that it will come as fast and as easily as it can.
Step 3. Figure out how you can help other people with your talents.
If you aren't sure how to make money with your passion, at least you can use it to bring joy to others…but ideally you'll do both!
If you are a great dancer, volunteer to teach dance to children, seniors, or maybe abused women.
If you're a great writer and story teller, volunteer to entertain sick children at a hospital. Whatever you do, find a way to 'pay it forward' and watch the Universe return the favor!
Step 4. As I said before: never give up, never give up, never ever ever give up!
Remember, you holding back and playing small IS NOT HELPING!
All limiting ourselves does is create families, communities, nations, and a world of unhappy under-performers.
Resolve to be different. Decide today to be the change you wish to see in this world. Decide what you want, and promise right now today to never look back until you are waving from the mountaintop!
What do you think ? Feel free to comment down below!
You are great, and I love you!
And if you love me back, click 'share' up at the top!
B. Dave Walters
Writer, Life Coach, and Talk Radio Host
Find out more about me:
http://about.me/BDaveWalters
Ask me anything:
http://formspring.me/BDaveWalters
Pages I support:
Jesus and Buddha — Interfaith dialog
Gnostic Theism — Religion and Spirituality for the 21st Century (Join the Movement!)
Love One Another — A group for the coolest Spiritual people on the Internet!