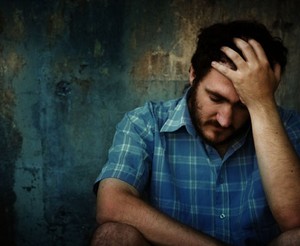 Question submitted via Formspring:
"I'm in a two years relationship. I always thought, that we were indestructible, but for a few months I don't think that anymore… And I dont wanna think all the time about "are we meant to be" cause i know that i can decide if we are. But how do I know?"
The important thing to remember about any self-sabotaging behavior, or situation you are worried about is: things only get scary if you look too far ahead!
If your relationship is working fine right now, that is what matters; whether or not you'll get married 3 years from now will have to wait until 2 ½ years from now!
If you think about it, self-sabotage is rooted in fear, fear that whatever happens in the future will be bad. Fear of the future, and of uncertainty in general are such problems that I did an entire program on how to fix it.
The answer to the question above, along with the details on my new program, are included in the video below:
Part 2 of the video talks more about the concept of self sabotage, including:
*Why you self-sabotage
*What it gets you
*Why you need to stop
*How you can change
What do you think ? Feel free to comment down below!
You are great, and I love you!
And if you love me back, click 'share' up at the top!
B. Dave Walters
Writer, Life Coach, and Talk Radio Host
Find out more about me:
http://about.me/BDaveWalters
Ask me anything:
http://formspring.me/BDaveWalters
Pages I support:
Jesus and Buddha — Interfaith dialog
Gnostic Theism — Religion and Spirituality for the 21st Century (Join the Movement!)
Love One Another — A group for the coolest Spiritual people on the Internet!