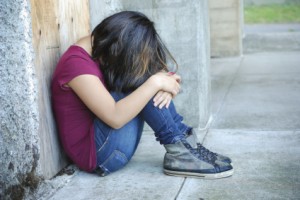 Two questions submitted via Formspring:
"re: page Jesus is not a jerk. I want to share it with my son who is struggling with addictions. How can I explain your comment that Jesus enjoyed a good time (drinking) without him twisting it to a rationalization that he keep a lifestyle that will kill him?"
and
"My daughter has been getting into a lot of trouble with the law for years and she's been getting worse. I tried to help but she wants none of it. How do you help someone you love when they don't want help and it hurts to see them destroy themselves?"
On a recent (and very intense) episode of my radio show, Rise UP with B. Dave Walters, I answered the second question along with questions about how to find love, how to get over losing a loved one, how feelings affect the Law of Attraction, how to deal with a self-destructive loved one, and many more; but there is a lot more to say about this one.
The reason why I put them together, is the basic issue is the same: a mother trying to help a child who doesn't want their help.
Let me answer the first question first; yes, it's true that in my previous article "Jesus is not a jerk; Or, the man, the myth, the legend", I said:
"31 "What do members of this generation remind me of?
What are they like?
32 "They are like children sitting in the marketplace, calling out to one another:
'We played the flute for you, but you wouldn't dance;
we sang a dirge for you, but you wouldn't weep.'
33 "Just remember, John the Baptist appeared on the scene, eating no bread and drinking no wine, and you say , 'He is demented.'.
34 The son of Adam appeared on the scene, both eating and drinking, and you say, 'There is a glutton and a drunk, a crony of toll collectors and sinners!'
35 Indeed, wisdom is vindicated by all her children."
Luke 7:31-35; (all verses from the 'Scholars Version' translation)
So, what do you take from this?
That John the Baptist was stern and direct; like he was singing dirges (sad songs) but no one wept (listened to him). Jesus, on the other hand, is like someone playing a flute asking people to dance, but they don't listen to him either.
He is saying that one of the primary criticisms against him is that he drinks wine and hangs out with 'sinners'…basically it sounds like he knows how to have a good time!"
The challenge there, is the psychology of addiction is all about knowing how to rationalize things. In all honesty, this is probably not the best set of verses to share with him, since it can VERY easily get twisted into "well, they called Jesus a drunk, so whatever I do must be fine!"
Instead, if you are trying to help him from a Biblical/Christian stand point, these verses might be a much better fit:
Proverbs 20:1 "Wine is a mocker, strong drink is raging: and whosoever is deceived thereby is not wise."
Isaiah 5:11 "Woe unto them that rise up early in the morning, that they may follow strong drink; that continue until night, till wine inflame them!"
Matthew 6:9-13 "After this manner therefore pray ye: Our Father which art in heaven, Hallowed be thy name. Thy kingdom come, Thy will be done in earth, as it is in heaven. Give us this day our daily bread. And forgive us our debts, as we forgive our debtors. And lead us not into temptation, but deliver us from evil: For thine is the kingdom, and the power, and the glory, for ever. Amen."
1 Corinthians 6:12 "I have the right to do anything," you say—but not everything is beneficial. "I have the right to do anything"—but I will not be mastered by anything.
1 Corinthians 10:13 "There hath no temptation taken you but such as is common to man: but God is faithful, who will not suffer you to be tempted above that ye are able; but will with the temptation also make a way to escape, that ye may be able to bear it."
Ephesians 5:18-20 "And be not drunk with wine, wherein is excess; but be filled with the Spirit. Speaking to yourselves in psalms and hymns and spiritual songs, singing and making melody in your heart to the Lord; Giving thanks always for all things unto God and the Father in the name of our Lord Jesus Christ;"
James 1:12-15 "Blessed is the man that endureth temptation: for when he is tried, he shall receive the crown of life, which the Lord hath promised to them that love him. Let no man say when he is tempted, I am tempted of God: for God cannot be tempted with evil, neither tempteth he any man: But every man is tempted, when he is drawn away of his own lust, and enticed. Then when lust hath conceived, it bringeth forth sin: and sin, when it is finished, bringeth forth death."
James 4:7 "Submit yourselves therefore to God. Resist the devil, and he will flee from you."
John 8:36 "If the Son therefore shall make you free, ye shall be free indeed."
Now, for the second question, although this actually applies to both situations:
The most important thing to keep in mind when we want to 'help' someone, is that they don't want any help.
As a Mother, the only thing in this world you want is to take their pain away, but the harder you push the further they will move away; and the reason for this is very simple: when we try to 'help' people, what they think is we are trying to fix them.
And I'll let you in on a secret: helping IS trying to fix someone…but what you have to understand is that they aren't broken.
Right now, they are making decisions that don't serve them…decisions that can have terrible, even fatal consequences. What you have to do first and foremost, is make sure you are always coming from a place of love and compassion, NOT helping or fixing. Those two things can look a lot alike, so if you find yourself immediately thinking "but I'm not trying to fix them"…yes you are. Look really closely at what you are saying and who you are being, so that you can change your approach to truly be there for your child.
Now, once you are certain you are coming from the correct place of compassion, what you have to do is help them uncover, or at least reveal to you what it is they are running from. It's true there is a genetic component of addiction, but by definition people who are acting out are acting out against something.
SOMETHING has happened to both of them that wounded them to the center of their being; and the addiction, and run ins with the law are really pleas for help. You have to find a way to create the space for them to face what it was, *and* be willing to share it with you when they figure it out. For reasons I explained in the radio broadcast I linked above, they may not want to tell you what happened; or maybe they already did and feel like you didn't listen.
It can hurt to hear, but maybe something you did or didn't do is what hurt them in the first place; but you won't know until you can have that kind of clear and open communication with them.
Let them know that you love them, and you support them. That you are not judging them, you just hate to see them in pain. Let them know that you are there for them, and again: love them unconditionally.
It will take some time for them to learn how to completely love and trust you, and themselves again. As long as you can be there for them, without making them (or yourself) 'wrong' in the process, they will heal and things will get better.
Trust God, trust yourself, and trust that the Universe will keep them safe and guide them back onto a healthier path.
What do you think ? Feel free to comment down below!
You are great, and I love you!
And if you love me back, click 'share' up at the top!
B. Dave Walters
Writer, Life Coach, and Talk Radio Host
Find out more about me:
http://about.me/BDaveWalters
Ask me anything:
http://formspring.me/BDaveWalters
Rise UP with B. Dave Walters Episode Recordings
Pages I support:
Jesus and Buddha — Interfaith dialog
Gnostic Theism — Religion and Spirituality for the 21st Century (Join the Movement!)
Love One Another — A group for the coolest Spiritual people on the Internet!