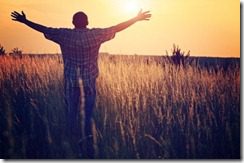 We often take better care of our car than we do our body. Our bodies are our vehicles, our home during this life and our temple – the home for our spirit.
Take a very deep breath and feel your body. Start with your breath. Feel it as it fills your body with much needed oxygen. Then start at the top of your head and scan your body all the way down to your toes. How does your body feel? What does it need? Are you willing to provide your body with tender, loving care?
Now touch your hands. Gently caress your hands. How do your hands feel? Tonight before you go to bed take a few minutes and massage your feet. Thank your feet for carrying you throughout your life. Get some nice lotion and gently rub your feet – perhaps even make it a nightly ritual.
Take a few moments and thank your body for allowing you to experience physical reality. Your body is a gift, take a few moments to give thanks for it. Allow yourself to feel the love of the angels and allow yourself to be filled with their love. all is well in your world
Calling the angels into your home
With love and aloha,
Susan
Angels are everywhere just open your mind and your heart to the signs.
Make Angels on Your Shoulder part of your daily routine and share it with a friend!