Keep it Super Simple and simplify the process.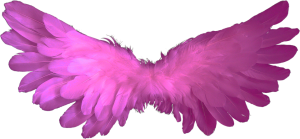 Stop over-analyzing things so much. It is important to ponder, to think of the possibilities, and the potential pitfalls, but don't them be your dominate force. Try to reduce things in your life to their lowest common denominator. Stay in the present moment and trust that something bigger is unfolding and it is your job to stay alert and act on what inspires you.
Anxiety happens when you think you need to figure everything out at once, or it needs to all manifest now, and when it doesn't, you begin to question things and what is wrong and there in lies your conundrum. When you keep it super simple, life gets easier. Allow things to unfold and expect that things get better and clearer. You got this! Just take things day by day, step by step and trust in the power of the Universe to help you make things happen.
Remind yourself every day that beautiful things are happening all around you. Look to those beautiful things, events, and people to help you hold a better view of the world.
Your angel guidance is to looks at ways you can keep it super simple:
Spend time with you. Do a bit of review and see if there is something missing from your life that will bring you back into balance. As you look back, remember to keep things super simple. Don't look at the story or what brought you there. Look for the answer that seek.
Check out this article on surrounding yourself in positive light https://www.beliefnet.com/columnists/angelguidance/2016/08/surround-positive-energy.html
www.playingwiththeuniverse.com