Everyone is on some kind of healing journey. For some it is mainly physical, but it always has other components, for changes in your physical health always starts out in the spirit world. Today Archangel Raphael has some wonderful advice for us on healing and talking personal responsibility for our own health.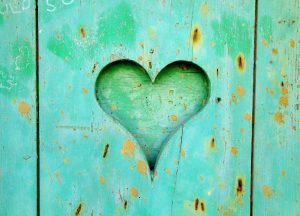 "You must become an active participant in you own healing journey. Be it overcoming your mental processes or about your physical well-being, everyone of you is on a healing journey. When you physical health deteriorates, it has become the custom to expects your doctor world to fix you up with some magic pill. They don't have a magic wand that will cure you. They haven't the time to invent one nor the time to work on their skills of being more magical because they are too busy trying to help you take care of you. It has become an unhealthy cycle that also needs some healing."
"The next point we wish to make is that you didn't get here by accident, regardless of the origin of your illness. You either chose it to help you accomplish something on your journey of being a human, or you picked it up while you were here by your choices or lack of making them. Then you say "But Archangel Raphael, "I did not choose to get hit by that car and become a cripple?"And we say to you, Yes you did. It just might be the you, you that is sitting in front me, but believe it or not, you did. What we mean by this is your spirit self knew of this possibility, the human you has forgotten is contract. "
"The best advice we can give to you is to get yourself really clear and pay attention to the world around you. The signs are there guiding you, they just aren't always dressed up in reflective clothing with flashing lights showing you which way to go. It is important for YOU to pay attention for the signs, not your angels job to make them more obvious. This is why you chose to forget your abilities to be magical before you came You want to re-remember your talents and your skills."
Your Angel Guidance is to explore your healing journey in this new light
Ask Archangel Raphael to overlight you. This means to ask for a wonderful cloak of light to surround you…usually a beautiful shade of emerald green and sit in this energy for a bit. Allow this emerald light to bath each individual cell of your body in healing light and feel yourself come alive.
Love and blessings, Sharon and the Angels
Here is an affiliate link to Sharon's book contains lots of wonderful ways to work with the angels and your Healing journey through amazon Angel Guidance, Messages of love and Healing or get the kindle and start reading today!
"As an Amazon Associate I earn from qualifying purchases." Thank you.