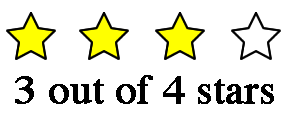 Purchase The Life and Love of Trees from the Beliefnet Shopping Mall.
The Life and Love of Trees


By Lewis Blackwell

Review:

Coffee table books usually don't impress me. In the nineties, it seemed like you had to have stacks of them strategically placed around your house to be considered hip. But on moving day, they were the only books I was willing to part with since they were rarely read (and even more rarely dusted!).

But The Life and Love of Trees is a coffee table book only in name. Yes, it is large and heavy and filled with full-color pictures. But the similarity ends there. This is a book that just screams to be opened and touched.

As a tree person, I love running my hands across the gorgeous images of trees captured in every season, geography and time of day. The image of a tree reflected in water is usually cliché—but in this book, it feels like something I've never seen before. Similarly, the pictures of trees in the early light of morning or surrounded by fog send shivers down my spine rather than evoking memories of other photos I've seen just like it.

Not everyone finds solace in pictures of trees. Some of us prefer cats or furniture or the faces of our fellow human beings. But if trees soothe your soul, this book is surely worth the $40 investment.