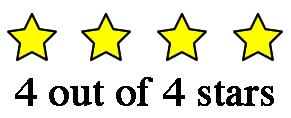 Purchase The Soul of Leadership from the Beliefnet Shopping Mall.
The Soul of Leadership
By Deepak Chopra

Review: I'm a fan of Deepak Chopra's books.  I remember reading The Seven Spiritual Laws of Success back in high school and feeling inspired to re-think my life goals.  Then How to Know God was released in the nineties and I was blown away by Chopra's detailing of each stage of spiritual growth—from living in fear of God (Stage 1) to merging with God energy and allowing it to direct you in everyday life (Stage 5).

Now Chopra is back with his umpteenth book and I am once again bowled over by the force, clarity and urgency of his ideas.  In the Soul of Leadership, Chopra talks about the spiritual aspect of leadership—that is, how spiritual people can become better leaders.

Chopra makes several bold statements about how a leader ought to behave.  From his perspective, leaders must cultivate their leadership vision from within—after engaging in deep reflection and/or meditation.  Only then are leaders able to execute a vision that is designed to serve others, rather than their own ego.

He also espouses a model of leadership in which leaders make space in their busy schedules to rest, be silent, and reflect deeply on the challenges ahead.  A regular mindfulness practice can help a leader become more effective, inspire others and avoid burnout, he says.

As a longtime student of leadership, I found his ideas refreshing and relevant.  So many leaders seek to emulate other successful leaders or try to improve their skills with extensive training and coaching.  While these are useful tools, a leader without the capacity to find and express their inner wisdom will never really have a lasting impact on people or organizations.

This book ought to be required reading for every manager, director and CEO in the corporate, government and nonprofit sectors.  Even better, buy it for your boss and offer it as an anonymous gift.  Your co-workers will thank you.