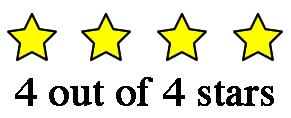 Purchase The Book of Awakening from the Beliefnet Shopping Mall.
The Book of Awakening [New edition]


By Mark Nepo
Review: There are few spiritual books that have the capacity to deeply delight the spiritual seeker. Although there are many wonderful spiritual writers in America, it is a rare moment when I open a new spiritual title and cannot put it down. Mark Nepo's The Book of Awakening is the best spiritual book I've read in a long, long time.There are many surprises inside. First, it is structured as a day book–with an entry for each day of the year. I usually read spiritual books cover to cover–so I wasn't sure how I would use this book. Should I read just one passage each day? Or should I just read it from start to finish?
At first, I tried to limit myself to one entry per day, but found that this was impossible. So I read and read until I was too tired to read anymore.

Nepo's passages are pure poetry (he is a poet!) and shine uncommon light onto common spiritual concepts such as pausing, looking within and allowing nature to heal us. For example, he writes:

"[April 22 on the topic of the abundance of everyday]: Time and again, we are asked to outlast what we want and hope for, in order to see what's there. It is enough."

"[May 5] But the water, the glorious water everywhere, has taught me that we are more than what we reflect or love. This is the work of compassion: to embrace everything clearly without imposing who we are and without losing who we are."

Recommended for: This book is recommended for absolutely everyone. This is a must-have book. Buy two or three at a time since you will definitely want to keep one for yourself and give the others away to loved ones.