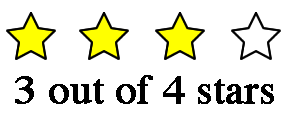 Purchase As Far as the Heart Can See from the Beliefnet Shopping Mall.
As Far as the Heart Can See
By Mark Nepo
Review: Like most talented authors who finally hit the mainstream with a bestselling book, Mark Nepo (who has been writing for decades) is now finally "on the map" after writing the blockbuster hit, The Book of Awakening. It opened my eyes to his extraordinary gifts as a writer and storyteller, and I was eager to read his latest book, As Far as the Heart Can See.

Nepo uses a similar format to his last book–but rather than short entries for each day of the year, this book is comprised of short (spiritual) stories. What differentiates the book from the many short story collections out there is the time and thought he has given to how readers can use each story to inspire deeper insight and awareness.

Each story ends with a series of Journal Questions, Table Questions and A Meditation. In my reading of the book, I used the Meditations when I was reading alone and the Table Questions when I was with one or two friends.

The stories themselves are an interesting collection of new and re-told stories that read like fables. They are short, dense and rich with meaning. With fall coming, the book seems like a good one to have in the house for the long winter nights when you want to do something more than watch a DVD or read a fictional novel.

Recommended for: This book will be a wonderful gift for families looking for ways to enliven the dinner table discussion or for couples or groups who want to explore spiritual topics through conversation.