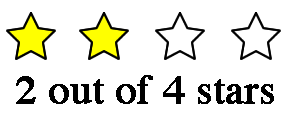 Purchase Finding Your Inner Mama from the Beliefnet Shopping Mall.
Finding Your Inner Mama: Women Reflect on the Challenges and Rewards of Motherhood


Edited by Eden Steinberg
Review: Even though my daughter is now 3-years old, I still read parenting books as voraciously as I did during pregnancy and the initial post-partum phase.  Although I no longer desperately need to read a parenting book to solve a problem (after all, I'm much better rested and more confident than when my daughter was a newborn), I do enjoy reading books that describe the ways in which parenting inspired spiritual growth.

Finding Your Inner Mama originally published in 2005 by Shambhala, is thoughtfully structured with parts dedicated to topics such as "Finding Balance" and "The Inner Work of Motherhood."  The authors as also diverse and wonderfully talented–ranging from experienced authors such as Louise Erdich to lesser known writers such as Denise Roy.

The challenge for me was that some of the essays resonated deeply and others felt like they completely missed the mark.

Books that are uneven in this way are frustrating–because sometimes you have to read the first few pages of 5 or 6 essays before you find one that you REALLY want to read.
There are certainly many "winners" in this book, but I assumed that there would be more.  After all, there is no more rich or complex topic than the intersection of spirituality and parenthood. And I wished that this book would become as essential read as my daughter and I grow up spiritually together.

Recommended for: This book is a wonderful gift for new parents who are interested in exploring what it means to be a parent at a deeper level.