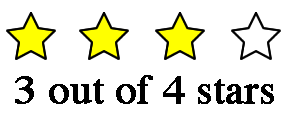 Purchase Adam & Eve's First Sunset from the Beliefnet Shopping Mall.
Adam & Eve's First Sunset
Written By Sandy Eisenberg Sasso Illustrated by Joani Keller Rothenberg
Review: Often spiritual children's books can be a bit heavy-handed—with spiritual or moral lessons overshadowing the narrative arc of the story. Adam and Eve's First Sunset strikes a delightful balance between spirit and story.

The story begins with a sunset. As Adam and Eve watch their only source of light disappear, they panic. They coax the sun to return. They order it to stop its descent. They mourn the loss of light. But it is only when they let go—and fall asleep—do they learn to trust the natural cycles of the earth. When they awaken, the sun is there, in all its glory.

The illustrations in this full-sized book are marvelous—whimsical, colorful and rich with emotion. Just as illustrations ought to bring a story to life, Rothenberg's artful imagery conjure up a bountiful world worth trusting.

Recommended for: This book is a wonderful gift for parents of any faith with children under the age of 8. For Christians parents, this book is a must-read as this particular re-interpretation of Adam and Eve provides many important moral lessons for today's children.