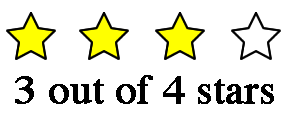 Purchase Like a Tree from the Beliefnet Shopping Mall.
Like A Tree: How Trees, Women and Tree People Can Save the Planet


by Jean Shinoda Bolen, MD
Review:At the beginning of the book, Shinoda Bolen says that you can describe people in one of two ways: as a "Tree Person," or "Not a Tree Person." The individuals who lobbied to cut down a beloved pine tree in front of her house were "Not Tree People" but inspired her to connect with her own love and awe of trees.The book is rich with surprising facts, culturally relevant tree stories and the natural histories of many different species of trees. The result is a fine read—a book that ought to be required reading for any adolescent or adult. It is easy to comprehend and light enough to be read on the beach or before bed. But despite it's light touch, the weighty message of heeding our responsibility to plant and protect trees touched my heart.I liked the way the Bolen included a women's perspective on eco-spirituality in her book. Women, she explains, are the quintessential tree lovers and tree protectors on our planet. The message resonated deeply with me–as I've sought and found quiet comfort from trees for most of my life and feel strongly moved to protect them.

However, as a lifelong "Tree Person," I have to admit that I was too distracted to finish the book. You see, I read it in my backyard, in the midst of many hundred-year-old trees, and eventually succumbed to gazing at the trees rather than the words on the page!
Recommended For: I recommend this book for absolutely everyone at some point in their lives. It's a particularly good read before a visit to a cottage, a hike or a camping trip. But as I learned, it can also be thoroughly enjoyed in your own backyard!